I.SAI GANESH,
Name of the CwSN                                         :I.SAI GANESH
Date of Birth & Age :03.06.2005 & 14 YEARS
Type of Disability :H.I
For how long has he been suffering :BY BIRTH
When was he admitted on Bhavitha / Non Bhavitha :2015
Class & School with Dise Code & Admn. No. :VI CLASS &  ZPHS                                                                                                       POLAVARAM,28145100808, ADMN NO :7597
Brief Family History of the CwSN : FATHER NAME : CHANDRA   SEKHAR
Brief case history of the CwSN:I.SAI GANESH IS A CHILD SUFFERING FROM HEARING IMPAIRMENT FROM BY BIRTH.HE IS THE FIRSTCHILD OF HIS FAMILY.NOW HE CAN HEARING SOUNDS WITH HEARING AID ONLY.
The Condition of the child before joining IERC
AT THE TIME OF WHEN THE CHILD IS BROUGHT TO THE CENTER  HE WAS UNABLE   TO SPEAK.
TREATMENT /Training / Teaching /Mechanism was adopted by IERT
ORAL APPROACH
2.AURAL  APROACH
3.TOTAL COMMUNICATION
ACHIEVEMENT / Improvement  of the CwSN after joined in Bhavitha Center
NOW HE IS ABLE TO TALK LITTLE WORDS,HE CAN PRODUCE SOME SOUNDS
Parent Opinion / Physiotherapist Opinion / IERT Opinion (with Photographs)
HIS PARENTS ARE VERY HAPPY FOR CHILD SPEAKING SOME WORDS,NOW HE CAN
READ AND WRIGHT,PARENTS ARE VERY HAPPY TO SAMAGRA SIKSHA ABHIYAAN TO PROVIDING SUCH TYPE OF SERVICES  IN MANDAL LEVEL AND VILLAGE LEVEL ALSO.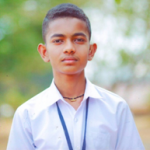 Deepa Suresh
Deepa Suresh
(Mother of Vishnu Suresh)
Standard IX,
Deepthi HS Thalore,
Thrissur District, Kerala State
I am Deepa Suresh, mother of Vishnu Suresh, a 9th Standard of Deepthi HS Thalore. My son, Vishnu is a Hearing Impaired Child. He faced difficulty in understanding the lessons thoroughly, but he was fond of making and repairing electronic devices. When his Resource Teachers and Teachers identified this skill, they supported him and thus he participated in Science Exhibition.
The service of Resource Teacher is available at the school three days a week. The teacher understands his problem and gives sufficient support in his classroom activities. She uses flash cards, pictures and other TLMs to ensure his comprehension. Resource Teacher, Shailaja recognized his skill in drawing and supported him. He participated in Kerala State Special School Youth Festival conducted in Kollam on 25th, 26th and 27th October 2018. He won A Grade in Pencil Drawing.
He gets Speech Therapy from BRC Kodakara and receives Remedial Teaching also. This improves his confidence level and now he is able to talk and he behaves like a normal student. I would like to thank H.M Babu Master and RT Shailaja Teacher and all his teachers and friends for supporting him and giving him confidence to face his life.
Thankfully,
Deepa Suresh
(Mother of Vishnu Suresh)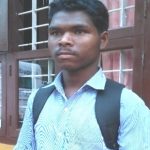 MANOJ
I am Manoj  17 years old.  I belong to a dysfunctional Paniya family.  My father passed away when I was young and I was deserted by my mother who married another man was taken care of by my old aunt who was least aware of education.  The SSA team identified me as a dropout and admitted me to the RSTC at Ambalamoola with compulsion.  First my life at the RSTC was so bitter but later I got used to it and enjoyed learning.  I would like to add to my testimonial that I am partially blind 75% and had regular medical check-up at the centre and I am provided with spectacles but still find it difficult to read and write clearly.  After vigorous coaching I was mainstreamed to the GHSS Ambalamoola (33110400504) and now going to appear for my X Std Board Exam. I have applied for scribe and wish to get good marks and further continue my studies and come up as an educated Paniya tribal youngster.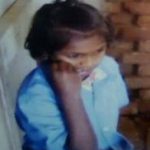 Shivani Rai
Shivani Rai, is the daughter of Mr. Sankar Rai, an inhabitant of Bhojo Gaon Panchayat under Sonari Block. Physically the child is fine but has problems while communicating. She is attending the  day care centre from 2013 onwards from the age of 5 yrs.
After interaction with her father, he was advised to consult a psychologist as soon as possible. After a couple of months, her father informed us that the Doctor diagnosed her with intellectual disability. Due to financial problem, it was not possible for them to undertake due treatment.
With due intervention of SSA officials, a  treatment plan was made for her. In 1st step, she was enrolled in the nearest LP School, 309 no. Bhojo LPS, and her condition was discussed with the Head Mistress and teaching staff of the school. After the discussion, the IE resource person identified some short term goals like behavior management, classroom behavior, etc. Along with this, a peer group was also createdin the class. All IE personnel of the block were tasked to visit the school for proper guidance of the child both academically and socially.
She was also made to attend the day care centre two days a week, for art and craft training which was organized in 2014-15. Here, the child learnt about colors, painting, and collage as well.
She is participating in all competitions at Block and District level, and has been awarded prize for her efforts.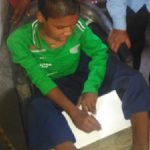 Hussain Ali
Hussain Ali, born on 3rd March 2004 at Basugaon, Kashudola, under Sidli Block, Dist- Chirang, is at present a student Std. V in Kashudola LPS. Of three children, he is the second youngest born. Hussain's mother during her pregnancy, suffered from jaundice and consequently delivered the child with cerebral palsy. His father belongs to economically weaker section of the society and is burdened with responsibility of looking after his family on very meager means.
Hussain, on account of his cerebral palsy, was deprived of schooling. He was not able to understand instructions. He could not speak. He had poor concentration and eye hand coordination. He also lacked toilet control.
The Block resource person under SSA approached the parents and counseled them to admit Hussain to the Day Care Centre of the block.  Thereafter, at the centre, an intervention plan was prepared and the resource person and physiotherapist commenced imparting various types of training and therapies such as self-help skills, language training, speech therapy, and physiotherapy.
After a few months, upon showing improvement, his parents were convinced to admit him in a school. At that time his developmental milestones were lagging and he needed special teaching skills under the guidance and consistent monitoring of the resource person of SSA.
He can now understand and follow instructions, and there is reasonable improvement in his eye hand co-ordination.He is now learning academic skills. He also participates in various activities at school.
Hussain's case is demonstrative example of the life changing differences that can be brought about in the lives of these special children by specialized training and support of both family and society. It transforms a person with special needs to lead a normal life with dignity.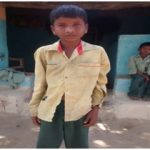 राजा बैगा
यह बात जिला उमरिया विकासखण्ड मानपुर के ग्राम सेमरा के 11 वर्षीय राजा बैगा की है ग्राम सेमरा के दिहाडी मजदूर आनन्द लाल एवं गीता बैगा के एक पुत्री और 3 पुत्रो मे राजा द्वितीय पुत्र है। राजा अपनी बडी बहन और दो छोटे भाईयों से कुछ अलग है। उनका कुछ अलग होना ही उनके जीवन की सबसे बडी कठिनाई सावित हो रहा था। राजा जन्मजात नेत्रहीन है, ईश्वर ने हमारे राजा को इस दुनिया से देखने की दक्षता और सतरंगी दुनिया को महसूस करने की क्षमता से मरहूम रखा है।
वैसे तो समावेशन शिक्षा मे राजा का दाखिला जनपद पंचायत मानपुर के प्राथमिक शाला कुदरा टोला मे करा कर शैक्षिक औपचारिकता निभा ली गई थी, किन्तु ना तो उसके घर मे अथवा विद्यालय मे नेत्रहीन बच्चों को पढाने लायक माहौल था। ऐसे मे राजा की दूरी स्कूल से बढती चली गई। ऐसे मे सर्व शिक्षा अभियान की समावेशन शिक्षा और जनपद शिक्षा केन्द्रो मे मोबाईल स्त्रोत सलाहकारो की नियुक्ति ने राजा के लिए एक नई रोशनी प्रदान की। जनपद शिक्षा केन्द्र मानपुर की एम0आर0सी0 श्रीमती पुष्पलता गुप्ता के सेमरा मे आनन्द लाल बैगा के घर मे भ्रमण के दौरान राजा के बारे मे ज्ञात हुआ, तब श्रीमती गुप्ता ने न केवल राजा के माता-पिता बल्के राजा के विद्यालयों के शिक्षको की भी काउंसलिंग प्रारम्भ की श्रीमती गुप्ता की काउंसलिंग से राजा की बडी बहन ने प्रभावित होकर स्वयं राजा को नियमित विद्यालय ले जाने की ठान ली श्रीमती गुप्ता के इस सतत् काउंसलिंग ने अपना प्रभाव दिखाया और राजा बैगा प्राथमिक सेमरा मे अपकी बडी बहन के साथ नियमित विद्यालय आने लगा।
श्रीमती गुप्ता ने अपनी काउंसलिंग के दौरान राजा बैगा की एक विशेष और विलक्षण क्षमता उसके मधुर कण्ठ और विशिष्ट गायन शैली को भी पहचाना और राजा की इस खूबी को जनपद शिक्षा केन्द्रो के मानपुर और जिला शिक्षा केन्द्र उमरिया को अवगत कराया गया जिला शिक्षा केन्द्र के सहायक परियोजना समन्वयक (आई0ई0डी0 श्री कमलेश पाण्डेय ने विश्व विकलांग दिवस (3.12.2016) को राजा बैगा को मंच मे स्थान देते हुए उसकी प्रतिभा से सभी को परिचित कराया। राजा बैगा ने अपने मधुर कंण्ठ और विशिष्ट गायन शैली से सभी को मंत्र मुग्ध कर दिया।
राजा बैगा की इस प्रतिभा को प्रशंसित करते हुए जिलाधिकारी उमरिया ने 26 जनवरी 2017 के भारत पर्व कार्यक्रम मे विशेष रूप से आमंत्रित कर उसे मंच प्रदान करते हुए पुरस्कृत किए। आज ग्राम सेमरा के राजा बैगा न केवल शाला के नियमित विद्यार्थी है बल्कि उमरिया जिले के राजा बेटा बन चुके है।

सौरभ सेन
श्रवण बाधित दिव्यांग छात्र सौरभ सेन को श्रवण यंत्र व स्पीच थैरेपी के माध्यम से शिक्षा की मुख्य धारा में जोड़ा सर्व शिक्षा अभियान ने। जिला – कटनी (म.प्र.).
दिव्यांग छात्र सौरभ सेन पिता श्री जगमाहन सेन शास0 मा0 शा0 बरहटा, विकासखण्ड विजयराघवगढ़, जिला कटनी में कक्षा-छठवी में अध्ययनरत है। छात्र की शाला में उपस्थिति बहुत कम रहती है। छात्र शाला आने के लिए तैयार नहीं होता था।  एम0आर0सी0 पवन पाराषर द्वारा पालक एवं शिक्षक से सम्पर्क किया गया। छात्र की वर्तमान स्थिति की जानकारी प्राप्त की। छात्र सौरभ को सुनाई नही देता था। एम0आर0सी0 द्वारा सर्वप्रथम सामाजिक न्याय विभाग द्वारा आयोजित चिकित्सा मूल्यांकन शिविर में छात्र की जांच करवाई। ज्ञात हुआ, कि छात्र को हियरिंग एड की आवष्यकता है। छात्र सौरभ सेन को एम0आर0सी0 के प्रयास के द्वारा हियरिंग एड चिकित्सा मूल्यांकन शिविर के दौरान उपलब्ध कराया गया। छात्र सौरभ सेन के पालक को हियरिंग एड का प्रशिक्षण एम0आर0सी0 द्वारा कराया गया की बच्चे को हियरिंग एड की सहायता से कैसे सुनाई देगा, आज छात्र हियरिंग एड के माध्यम से छात्र को स्पीच थैरेपी देकर सुनने का प्रयास एमआरसी द्वारा कराया गया एवं पालक को हियरिंग एड के बारे में परामर्ष दिया। पालक को परामर्ष देकर सीडब्ल्युएसएन छात्रावास में एडमिषन हेतु तैयार किया।
छात्र सौरभ सेन हियरिंग एड के माध्यम से छात्र को सुनाई देने लगा है। छात्र का एडमिषन सक्षम (सी.डब्ल्यु.एस.एन.) छात्रावास में करा दिया है। छात्रावास में एडमिषन के दौरान छात्र पालक को संकेत से बोलता है, ''आप जाओ, मै यही रहूंगा''छात्रावास में प्रवेष के दौरान छात्र काफी उत्साहित था। पालक एवं शिक्षक एम0आर0सी0 के इस प्रयास से काफी उत्साहित हुये। साथ ही विष्वविकलांग दिवस प्रतियोगिता में छात्र सौरभ सेन की सहभगिता एम0आर0सी0 द्वारा कराई गयी । आज सौरभ सक्षम छात्रावास में नियमित अध्ययनरत होने के साथ-साथ सांस्कृतिक कार्यक्रमों में लगन पूर्वक निरंतर सहभागिता करते हुएॅ आगे बढ़ रहा है। सौरभ के लगनपूर्वक प्रयास को देखकर सभी हर्षित है।

कुमारी मधु सिंह
निःशक्त छात्रा कुमारी मधु सिंह गोड़ शास0 प्राथ0 षा0 कोनिया में गतवर्ष कक्षा-5वी में अध्ययनरत थी। छात्रा की शाला में उपस्थिति बहुत कम थी। छात्रा शाला में दृष्टिबाधित होने के कारण बहुत कम आती थी । कक्षा 6वी में प्रवेश हेतु शाला की दूरी 5 कि0मी0 थी। इस कारण से छात्रा शाला से बाहर हो रही थी। एम0आर0सी0 पवन पाराशर द्वारा पालक एवं शिक्षक से सम्पर्क किया गया। छात्र की वर्तमान स्थिति की जानकारी प्राप्त की। छात्रा मधु सिंह गोड के पिता ने बताया की शास0मा0षा0 गैरतलाई से कोनिया 5 कि0मी0 है। इसलिये छात्रा स्कूल नहीं जा पा रही है। एम0आर0सी0 द्वारा सर्वप्रथम पालक को परामर्ष दिया, कि छात्रा का प्रवेश बालिका छात्रावास में करवाने हेतु पालक को तैयार किया।
छात्रा कुमारी मधु सिंह गोड के प्रवेश हेतु पालक को लेकर बालिका छात्रावास विजयराघवगढ़ में सम्पर्क किया गया। छात्रावास से जानकारी प्राप्त हुई, कि छा़त्रावास की 100 सीट पूर्ण है। एम0आर0सी0 द्वारा  सहायक जिला परियोजना समन्वयक, आई.ई.डी. श्री अनिल त्रिपाठी से सम्पर्क किया गया। छात्रा के प्रवेश के संबंध में पूर्ण जानकारी दी, की छात्रावास में 100 सीट पूर्ण होने के कारण प्रवेश में बाधा आ रही है। एपीसी आईईडी एंव एम0आर0सी0 के प्रयासों से जिला परियेाजना समन्वयक, जिला शिक्षा केन्द्र कटनी, से विषेश अनुमति प्राप्त कर छात्रा का प्रवेश बालिका छात्रावास में करा दिया गया।
छात्र कुमारी मधु सिंह गोड शास0कन्या मा0षा0 विजयराघवगढ़ में कक्षा 6 में अध्ययनरत है, एवं बालिका छात्रावास में निवासरत है।  एम0आर0सी0 के अथक प्रयास से आज छात्रा शाला में अध्ययनरत है, इस कार्य से पालक एंव छात्रा दोनो काफी उत्साहित है। शास0 कन्या मा0षा0 वि0गढ़0 की सहायक अध्यापक श्रीमती प्रियंका खरे को 10 दिवसीय ब्रेल प्रशिक्षण में प्रशिक्षित करा दिया गया है। आज शिक्षक एंव छात्रा के बीच तालमेल बन गया है। छात्रा को बालिका छात्रावास में ब्रेल लिपि का प्रशिक्षण भी दिया जा रहा है। उक्त शैक्षणिक सुविधा पाने के पष्चात् मधू एवं उसें पालक बहुत खुश है।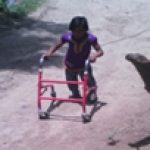 कुमारी शांता
रोलेटर के माध्यम से कुमारी शांता नियमित रूप से शाला जाने लगी, इसकी आवष्यकता को पहचान कर उपलब्ध कराया सर्व शिक्षा अभियान के विशेष शिक्षक ने। जिला – देवास (म.प्र.)
देवास जिले के बागली ब्लाक मे जनशिक्षा केन्द्र आगुर्ली के प्रा. वि. शिवपुर मे छात्रा शांता कक्षा 2 री मे अध्ययनरत थी जो अस्थि बाधित थी स्कूल आने की समस्या थी। वो हाथ पैर से चलती थी उसके दादा उसे कंधे मे विठाकर स्कूल लाते थे। एम.आर.सी द्वारा सम्पर्क किया गया सम्पर्क दौरान शिक्षक द्वारा बताया गया कि छात्रा अस्थिबाधित अधिक होने से नियमित स्कूल नही आती है उसके पालक से सम्पर्क किया गया पालक ने बच्चे से संबधित समस्त समस्याए बताई। समस्याए सुनने के बाद पालक को व्हील चेयर दी गई एवं एक रोलेटर भी दिया गया रोलेटर से नियमित घुमाने को कहा गया वे रोलेटर से खडी होने लगी और उसके सहारे चलने लगी। व्हील चेयर से आज नियमित उसके दादा स्कूल छोडने जाते है वे आज विना सहारे के चलने लगी है और बहुत खुश है।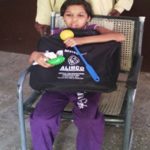 इशिका गोपाल
कन्या प्रा.वि. बागली, जिला देवास मे अध्ययनरत इशिका गोपाल की कहानी कुछ ऐसी है कि, छात्रा इशिका के पिता गोपाल के दुर्घटनाग्रस्त होने के बाद घर की समस्त जवाबदारी उसके दादा ने सम्हाली| इशिका एक मानसिक दिव्यांग लडकी थी उसका व्यवहार कुछ अलग तरह का था वो सुबह उठने के बाद हमेशा चलती रहती थी| एक व्यक्ति को हमेशा उसका ध्यान रखना पडता था| सर्वशिक्षा अभियान के अतंर्गत कार्यरत मोबाईल स्त्रोत सलाहकार (एमआरसी) द्वारा उसके परिवार से सम्पर्क किया गया और उसकी दैनिक दिनचर्या के बारे मे चर्चा की गई| चर्चा के दौरान छात्रा इशिका से बात की लेकिन वह अपने धुन मे ही रहती थी मोबाईल स्त्रोत सलाहकार ने उसे उसकी रुचि अनुसार कुछ खिलौने लाने को कहा एवं सतत उस छात्रा के घर सम्पर्क करता रहा| सामाजिक न्याय विभाग द्वारा दी गई मानसिक किट उसको प्रदान किया गया मानसिक किट मे दी गई शैक्षणिक शिक्षण सामग्री, पजल्स, खिलौने, चित्रकार्ड आदि का उपयोग करना बताया गया। इशिका चित्रो पजल्स को देखकर उनसे खेलने लगी और दो-दो घंटे उन्ही पजल्स व सामग्री से खेलने लगी और धीरे धीरे सुधार आने लगा और वह निर्देश का पालन करने लगी और उसकी दिनचर्या मे काफी सुधार हुआ।
इशिका का नाम उसके दादा जी ने क. प्रा.वि. बागली मे दर्ज कराया और प्रतिदिन उसको स्कूल भेजने लगे शुरु मे कुछ समस्याए आई लेकिन स्कूल के प्रधानाध्यापक शिक्षक श्री गोविन्द राजपूत और उनकी कक्षाध्यापिका. श्रीमती रामकन्या पाचोरिया द्वारा काफी प्रयास किया गया शिक्षिका द्वारा उसका हमेषा ध्यान रखने के बाद कक्षा की समस्त गतिविधियो मे भागीदारी कराना सराहनीय कार्य था आज वे स्कूल की समस्त गतिविधियो मे भागीदारी करती है शिक्षिका के निर्देषो का पालन करती है और अपनी समस्याओ को शिक्षिका से बताती है। आज वे काफी कुछ लिख लेती है लेकिन बोलने की समस्या है उसके लिए प्रयास किया जा रहा है। आज उसके दादा जी उसके सुधार से काफी खुश है और उसके प्रगति के लिए हमेषा सोचते रहते है।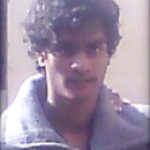 मोहम्मद नावेद
यह कहानी है मोहम्मद नावेद की जिसके माता पिता एवं समाज ने उसकी क्षमता को नही पहचाना और उसे पागल करार दे दिया। इस बच्चें की क्षमता को पहचान कर उसे शिक्षा के साथ ही उसकी अन्य प्रतिभाओं को उभरने का अवसर दिया सर्व शिक्षा अभियान के कार्यकर्ता ने।
हम यह जानते है की निःशक्तता अभिशाप नही है हम यानि की समाज इसे जिस रूप में स्वीकार करेगा वही रूप होगा। प्रियंका नगर, झुग्गीबस्ती कोलार रोड़, भोपाल में एक बालक दुकान में बैठा मिला। मैं दुकान में चाय पीने गया हुआ था चाय पीते-पीते मेंने बालक की ओर देखा जो जमीन पर कुछ लिखने की कोशिश कर रहा था ओैर बार-बार लिखता फिर मिटाता और फिर लिखता, यही प्रक्रिया बार-बार दोहराता। मेरा कोतूहल बढ़ा, मुझे लगा की बच्चा कुछ लिखने की कोशिश कर रहा है| मैं उसके पास गया तो वो हँसने लगा और जोर-जोर से चिल्लाने लगा, लिख लिया, लिख लिया फिर उसने मेरी तरफ देखकर कहा, "मुझे स्कूल जाना है"| इतना सब होने के बाद भी मुझे यह पता नहीं चला की यह बालक निःशक्त है पर जब मैंने उससे बात करने की कोशिश की उसके व्यवहार और उसकी एक्टीविटी से में समझ गया ओर पास बैठे कुछ लोगों से पूछा तो उन लोगो ने बोला की यह बच्चा तो पागल है ऐसे ही घूमता रहता है मैंने उनसे कहा कि आप इस बच्चे का घर बता सकते हैं उन्होंने पास की झुग्गी तरफ इशारा किया कि यही उसका घर है मै तुरंत बच्चे को साथ लेकर उसके घर गया उसके माता पिता मुझे देखकर चौक गये कि क्या हो गया कहीं हमारे बच्चे नें कुछ किया तो नहीं| पर  मैंने अपना परिचय बताते हुए उनसे बच्चे के बारे में बताने को कहा जब उन्हें लगा कि सरकार की तरफ से आयें हैं हमें कुछ लाभ दिलायेंगे तो वो तुरंत बताने को तैयार हो गये ओर फिर उन्होंने बच्चे का नाम मोहम्मद नावेद बताया ओर कहा की, "हमारा बच्चा पागल है इसलिए किसी स्कूल में दाखिला नहीं मिल पा रहा क्योंकि यह बच्चों को मारता है ओर कुछ ना कुछ हरकत करता रहता है।" फिर मैने बच्चे का रिकार्ड मंगवाया जिसमें उसमें उसके विकलांगता प्रमाण पत्र को देखा उन्हें समझाया कि यह बालक पागल नहीं है बच्चे का मानसिक विकास कम हुआ है ओैर यह बच्चा पढ़ सकता है अभिभावक हँसने लगे साहब आप हमारा मजाक उड़ा रहें हैं, पर मैंने उनसे कहा कि ऐसा नहीं है बच्चा पढ़ सकता है केवल बच्चे को ध्यान देने की आवश्यकता है। मेरे बहुत जोर देने पर वह पढाने हेतु तैयार हो गये लेकिन मैंने जब उन्हें बताया कि बच्चे को छात्रावास में रखेंगे तब वह मना करने लगे पर मैंने उन्हें आश्वासन  दिया कि 15 दिन में यदि आप अपने बच्चें में बदलाव नहीं देखेंगे तो हम आप के बालक को वापस कर देंगे। वह इस विश्वास पर बच्चे को छोड़ने हेतु तैयार हो गये और दूसरे दिन बच्चे को छात्रावास में छोड़ गये अब परीक्षा की घड़ी मेरी थी क्योंकि मैने उनसे 15 दिन का समय लिया था। मैंने भी ठान लिया था कि मै बच्चे में बदलाव लाऊंगा। फिर मैंने अपने छात्रावास में मानसिक विकलांगता से प्रशिक्षित शिक्षिका श्रीमति भावना कटियार से बच्चे के बारे में चर्चा की| उन्होंने बालक के स्वभाव को जाना और अगले दिन मैडम ने बच्चे के संबंध में बताया कि बच्चा होनहार है और वह दो दिन में बहुत कुछ सीख गया है और सीखने की कोशिश भी कर रहा है| अब हमें आशा की किरण दिखाई देने लगी कि हमारी मेहनत सफल हो गई यह मेरा विश्वास था| 15 दिन तक सही ट्रीट करने के बाद बच्चे में इतना बदलाव देखकर मैं चकित रह गया, बच्चा क,ख,ग लिखना सीख गया, ए,बी,सी,डी लिखना सीख गया मैं अचंभित था| उसके घर वालों को फोन किया और बताया कि आप अपने बच्चे से आकर मिल लें। वह आये और बच्चे की प्रतिभा देख वह खुद आश्चर्यचकित रह गये एक दिन मोबाइल में गाना चल रहा था तो मैंने गौर किया कि बच्चा डाँस करने की कोशिश कर रहा था तो मैंने उसके पास जाकर तेज आवाज में गाना बजाया तो मैं उसका डाँस देखकर दंग रह गया अब मैंने इस संबंध में मेडम से चर्चा की विश्व  विकलांग दिवस पर राजधानी मे प्रोग्राम होता है क्यों न बच्चों की प्रतिभा को आगे लाया जाये और दोनों विशेष शिक्षक श्रीमति भावना कटियार और श्रीमति रीना यादव ने सभी बच्चों के साथ ही नवेद को विशेष नृत्य प्रशिक्षण दिया, अब हमारी ओैर हमारे शिक्षकों की परीक्षा की घड़ी थी| 03 दिसम्बर के प्रोग्राम में नवेद और उसके दोस्तों को भाग दिलवाया गया सभी नें अपना-अपना प्रोग्राम दिखाया अब बारी नवेद की थी, वो  स्टेज पर गया जैसे ही गाना चालू हुआ उसने अपनें डाँस का प्रदर्शन दिखाया, वहाँ उपस्थित सभी की तालियों की आवाज से बच्चा इतना उत्साहित हुआ कि हम अंदाजा नही लगा सकते कि उसे कितनी खुशी मिली होगी। दि. 01/12/2016 बी.आर.सी. में हुए प्रोग्राम में प्रथम पुरुस्कार एकल नृत्य में प्राप्त किया और 03 दिसम्बर को भी वही डाँस किया जिसमें उसने और अधिक अच्छा प्रर्दशन कर दिखाया क्योंकि पुरुस्कार पाने के कारण उसमें उत्साह था। 03 दिसम्बर को भी एकल नृत्य में प्रथम पुरूष्कार प्राप्त कर सभी का दिल जीत लिया| आज नवेद, छात्रावास में पढ़ रहा है और उसकी प्रतिभा पहले से ओर ज्यादा है अब वह पढ़ना सीख रहा है, पड़ने के साथ एक चीज और वो सीख रहा है, जो है बढना|
नवेद की कहानी सुने तो लगता है की, नवेद हमें सिखाता है की कभी भी हार नहीं माननी चाहिए, साथ ही यह भी की सारे समाज, परिवार एवं अभिभावकों को समझना चाहिये की, निःशक्तता अभिशाप नहीं है|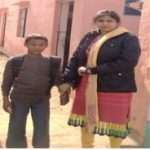 संदीप
यह कहानी है संदीप की| जिसके माता पिता का निधन हो गया था और वह अपनी बूढ़ी दादी के साथ रहता था। दादी उसे रस्सियों में बांध कर काम पर चली जाती थी। सर्व शिक्षा अभियान ने संदीप को आजादी दिलाकर शिक्षा पाने का अवसर उपलब्ध कराया। जब सभी बच्चे खेल रहे होते, शरारते कर रहे होते, वह फुटपाथ पर खंभे से बंधा अपनी दादी मां का इंतजार कर रहा होता| उसकी मासूम आंखो में कोई शिकायत नहीं बस उदासी नजर आती। उसके होंठों पर न मुस्कान होती न सवाल, अगर कुछ होता उसके पास, तो बस एक सूनापन| खंभे से बंधे हुये, खाली नजरों से वो हर आते जाते को देखता। कभी रस्सी का सिरा जहां तक पहुँच सके वहां तक जाकर बस यूं ही खड़ा हो जाता| 65 साल की दादी मां 08 साल का संदीप सिंह जिला भिण्ड तहसील गोहद चौक की सड़कों की फुटपाथों पर यूं ही गुजर बसर करते|  लेकिन इस बच्चे की कहानी से बचपन कहीं गुम हो गया। जानने वाले दांतो तले उंगलियां दबाते है लेकिन यह इस मासूम की जिदंगी की हकीकत है दादी और पोते की ये कहानी जानने के लिए विमला वाई की कहानी जानना भी जरूरी है। पांच साल पहले विमला वाई के बेटे यानि संदीप के पिता की मौत हो गयी थी। संदीप कुछ बोल और सुन नहीं सकता| जब वह पैदा हुआ था, तो सामान्य बच्चों की तरह था। कुछ महीनो बाद उसे तेज बुखार हुआ, उसके बाद वह इसी तरह हो गया। परिवार में कोई ओर नहीं है जो उसकी देखभाल कर सकता है। दादी हर रोज मूंगफली आदि बेचकर उससे होने वाली कमाई से अपना और अपने पोते का किसी तरह भरण पोषण कर रही है। विमला बाई का ये 08 साल का पोता संदीप ( HI+MR ) श्रवण बाधित और मानसिक मंद बच्चा है। संदीप और उसकी दादी की जिदंगी उन अँधेरी और चुनौतीपूर्ण जिदंगियो में एक है जिस पर सर्वशिक्षा अभियान के अतंर्गत कार्यरत मोबाईल स्त्रोत सलाहकार (एमआरसी) की नजर पडी| दिव्यांग होकर अपने आप में चुनौती पूर्ण जीवन  के लिए मजबूर ऐसे बच्चों की जिदंगी आसान बनाने के लिए एमआरसी ने प्रयास किया| प्रयास करने पर आशा की किरण नजर आने लगी। बहुत बार विमला बाई से संपर्क करके बच्चे को भिण्ड जिले के सीडब्ल्यूएसएन छात्रावास में दर्ज कराने का प्रयास किया पर विमला बाई से कोई रिसपोन्स नहीं मिला। फिर भी सर्व शिक्षा अभियान की मोबाइल स्रोत सलाहकार संदीप को सामान्य और आसान जिदंगी मुहैया कराने की पूरी कोशिश में लगी रही| बार-बार प्रयास करने पर विमला बाई ने संदीप को शासकीय प्राथमिक शाला गोहद चौक में दर्ज करवाया।
अब संदीप सामान्य वच्चों के साथ सामान्य जिदंगी जीने लगा है। और अब उसकी दादी सर्व शिक्षा अभियान की मोबाइल स्रोत सलाहकार को बहुत दुआ देती है कि, बिटिया तुमने तो मेंरे पोते के लिए देवदूत सा काम किया है| साथ ही संदीप भी बेहद खुश है, वो भी प्रसन्नचित होकर नियमित विद्यालय जाने लगा है।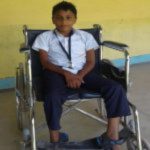 Muad Rukunudheen MM
I have been studying at Govt Senior Secondary School Kavaratti since 2015 and now I am in 8th standard. I was
not in position to do anything without support of others, but my father and mother motivated me. My father brought me to school every day and at school my classmates and teachers helped me to do all kind of works.
When I was in 7th standard, the teachers arranged a wheelchair for my movements from class as well as outside. My teachers encouraged me for participate in more activities and  all my classmate are always helping me to move through wheel chair. If I am alone at my class, some of my classmates are staying with me till my father reaches. My teachers are contacting my father if any special events and any matters for providing care.
I am very much grateful to the SSA Mission Lakshadweep for their constant support to my education. They encouraged me to participate various competition held in connection with World Disable Day and other events. I am
proud to record that I have got prize in Singing competition organized under SSA Mission.
Escort allowance of Rs.2500/-has received for the academic session 2016 to 2017 and previous years. Ms. Naseera. K.C and Najeeba Beegum R.M Resource Teacher for CWSN under SSA Lakshadweep gave constant support to improve my learning. During the period of my seventh standard my class teacher Mr.Mujeeb sir presented the special price for best assistant who helped me sincerely.

Jaswinder Kaur
Jaswinder Kaur is a 16 year old dalit girl, who is differently abled due to her mental handicap. She represented India in World Special Olympics in Los Angeles, USA from July 25 to August 2, 2015. Her father is a labourer and  mother works as a domestic help in the village.
She started running short races when she was in class 3. Her father encouraged her to run. She came 1st in 100 mtr. race in District Special Games in 2012 held by SSA, Fatehgarh Sahib. Since then there has been no looking back for her. She was given special training in the Resource Room, GES Naraingarh.
In 2013 she bagged 1st position in Punjab State Special Olympics. She was selected for National Games in the trials held at Ludhiana in September 2013. She bagged Gold Medal in 100 mtr. race & Shotput in National Athletic Championships held at Delhi in 2014 and was then selected for World Special Olympics.
Jaswinder was provided support by SSA/RMSA Fatehgarh Sahib in obtaining passport under 'Tatkal' Service and police clearance certificate. All the expenditure was borne by SSA. She was provided proper diet, track suit & shoes under SSA/RMSA and Sports department.
Jaswinder attended 4 preparatory camps held at Hyderabad, Brailley, Patna and Chennai. Her hard work paid off when she won Silver medal in Shotput and Bronze medal in 800 mtr. Race in World Special Olympics Summer Games in 2015 held at Los Angels, USA.

Karam Singh
Karam Singh is a 10 yrs old student of 4th class suffering from multiple disabilities (Cerebral Palsy with Mental Retardation) and associated low vision problem. He came in contact with Sarva Shiksha Abhiyan when he was identified by the IERT/ IEV during survey of 2011. His parents had expired when he was just a 6 yrs old.  The IEV of cluster Multipurpose of Block Patiala 2 approached him in July 2011 after summer vacations. Before joining the Resource Room, the child was just bed-ridden. In the Resource Room, the Resource teacher and Volunteer put a lot of labour to improve his physique. He was provided a tricycle and elbow crutches from IE under SSA. In few months, a huge improvement was seen in his physical as well as mental status.
He learnt in the Resource Room environment in a very friendly and effective manner as a result of which he was directly mainstreamed in 3rd class at GPS Multipurpose School, and the teachers promoted him to the 4th class through bridge course.
Now with the help of crutches and tricycle, he moves independently and can come to school on his own. He participated in the District Sports Meet and got 2nd position in 50 Mtrs race. He is interested in extra-curricular activities and cultural programs also.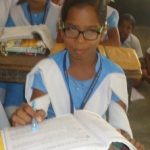 Suman Jalli
Suman Jalli is a child with multiple disabilities having both vision and hearing impairment. She is the 2nd child of – Prasanna Jalli and Minati Jalli and was born at Khallikote primary health centre on 09/01/2004. During birth she had no physical problem but at the age of 1 year her family noticed that Suman is often falling on the floor and bumps over the objects. Their family suspected she has vision problem.
Her parents Prasanna jalli and Minati jalli could not take her to medical for treatment due to financial problem. They belong to BPL category and live in Tentuliapada village under Keshapur GP of Khallikote Block, dist- Ganjam near the bank of CHILIKA Lake. Occupationally they are fisherman.
At the age of 2years 6month her parents got her left eye operated at M.K.C.G. medical college, Berhampur. When she was  in 5th standard at Tentuliapada NP School, she attended the "BAL JYOTI" vision screening programme. During that programme, doctors referred her for higher treatment at L.V. prasad Eye Institute, Patia, Bhubaneswar. With the help of Inclusive Education, SSA, Ganjam and guidance of BRTs she was admitted in L.V. Prasad Eye Institute for eye operation.  Subsequently her both eyes were operated and spectacles were also provided to her.
Her parents are being provided escort allowance. She has received 75% visual handicapped certificate. Banishree scholarship is also being provided to her.
Presently she is studying in class 8th at Keshpur UGHS. In 7th class, she faced some difficulties in hearing. After several counselling, her father got a clinical assessment of her hearing done and her handicapped certificate was renewed. Medical findings of her vision problem are aphakia and hearing problem is SNHL. BTE hearing aids have been provided to her at District Resource Centre, Inclusive Education, SSA Ganjam on 17/10/2016.
She comes to school regularly and  participates in all type of scholastic and non scholastic activities at school.  Suman also has a disabled younger brother who she brings to school by his wheel chair. She also helps her mother in household activities. Over all she is liked in her community.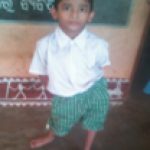 Balunkeswar Parida
Balunkeswar Parida is a nine year old boy with Cerebral Palsy studying in class-IV of Dharmakirti School, of Block Brahmagiri. He is the only child of Mr. Jalandhar Parida and Mrs. Kumudini Parida of Dharmakirti village. Mrs Kumudini Parida is also affected  by poliomyelitis. The child was identified during community survey by the SSA R.P. (CWSN ) and IEV in the year 2010. His name was enrolled after due consultation with parents and Class Teacher.
Balunkeswar has Athetoid Cerebral Palsy with broken speech. He is able to stand without support for a minute. He is able to walk with rollator walker. He has received the rollator  and wheel chair after attending medical assessment camps. He can write few words or sentences with his right hand but it takes him a lot of time.
The SSA Resource Person has developed an Inclusive Education Programme of Balunkeswar with consultation and recommendation of his parent, class teacher and headmaster. The child has received academic support through classroom activities and remedial teaching. He has been encouraged  to participate in group activities rather than individual training. He is being accessed at block resource center once a week for physical therapy and speech training. He is also promoted to develop his vocabulary and writing skill by attending the resource center.
His parents have underwent various training programme conducted by SSA,Puri like physio therapy camp, speech therapy, parents training, medical assessment camp to bring awareness among the parents, updating their knowledge and skill to support Balunkeswar.
At present Balunkeswar is one of the regular studenst and a motivator of others through his ability. He has been empowered through linkage with Banishree Scholarship and escort allowance. His co-curricular activities performance is commendable and he is a dynamic personality among the peer groups.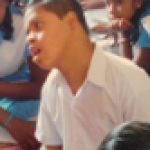 Atish
Atish was born at Khaliabagicha of Boudh town in Odisham and has Cerebral Palsy, since the time of his birth. His parents left no stone unturned for his treatment / nourishment, but in vain, due to lack of financial funds and proper help. One of his neighbor used to attend Parent Counselling programme for the CWSN held at N.P. Dev Primary School, Boudh organized by SSA, Boudh. He briefed  Atish's parent  about the 'Free of Cost' service / activities of SSA and advised to meet the BRP in this regard.
The helpless parents met with the Hqrs. BRP who introduced them to the IE Coordinator of SSA, Boudh. The IE Coordinator consoled them and assured that SSA would take the entire responsibility for his therapeutic intervention/treatment etc. regularly. Thereafter, Atish was diagnosed in the Medical Board and issued a certificate of cerebral palsy category with 90% disability.
A Corner Chair along with Wheel Chair had been provided to Atish for his comfort  in classroom & easy convenience to School. Escort Allowance have been issued to the parents of Atish to bring him to school regularly. Banishree Scholarship & 15 Kg rice have been provided out of social security scheme.
At present, Atish is an intelligent student of Class-VII in Khaliabagicha PUPS of Boudh and writes with his own hand. He fulfills his daily routine activities, in the same manner.
In his own words, 'Now I treat myself to be much more competent in comparison to a normal child. There is no activity, that I cannot perform'. Someone has rightly said 'Where there is a Will, there is a Way'.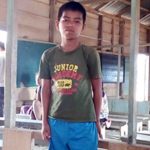 Lalrozauva
Lalrozauva is the second born among the children of Mr. Thanhnuna. He was born with normal delivery and had no problem till the age of five years. But unfortunately, he suffered from serious problem like Meningitis and Brain TB and due to this disease he lost his hearing and speaking ability. Unlike other hearing impaired, he is physically, mentally and visually fit. So, he likes to go to school and as a keen interest in studying. An awareness campaign on Inclusive Education was organised by SSA Mission Lunglei District, due to which his parents admitted him in government primary school-II Lungrang. Now he is in class-III and can write his name, some words, numbers and alphabets. Teachers teach him with local sign language, sign language and finger printing.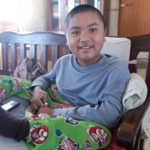 Lalhriatpuia
Lalhriatpuia S/o V.L. Hmuaka, Presently he is in class-II at Pukpui P/S-II. Lalhriatpuia was born with normal delivery. Till the age of seven years no problem was found in him. But then he was diagnosed with serious nervous problems. He couldn't use his legs and hands properly without aids. Under SSA mission, Lunglei District, a wheelchair was donated to him. With the help of this he can go to school (normal school). Now he can read and write his name, alphabet, and numbers. As the year passes by, many improvements can be seen in him.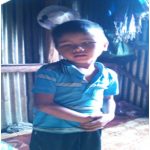 Bijenstar Umsong
Bijenstar Umsong was born on the 22nd of February 2009. His father Motor and his mother Baiarlin Umsong are both cultivators. He has 2 brothers and 1 sister but he is the only child with an impairment. He was born as a normal child but for reasons unknown, his eyes got swollen up when he was 6 months. Parents consulted many doctors and was under treatment but eventually became blind.
It was on the 24th of February 2016, his local guardian who was teaching in a school introduce him to the special educator of Pynursla block. With the willingness and support of his parents, Home Base Education was provided to him at least once in two weeks. Sensory training technique was taught to the boy using the sense of touch and smell. Tactile materials having different texture and different objects were given to identify.
It was on the 1st of April that Bijenstar Umsong was enrolled in Wahlyngkhat LPS, Pynursla Block. The teachers were happy to have him but at the same time doubtful if they could fulfill his needs. But with the support of SSA, the Resource Person and the support of his family as a whole it was much easier for the teacher. She followed the strategies provided to her and work diligently using the aids provided to her by us, to help him in the learning process.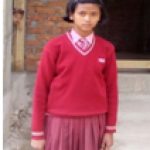 Basilika Lamare
Basilika Lamare was born on 23rd January 1999. She is now 18 years old and she is a mild mentally retarded child. She is the 2nd child of Mrs. Ryoowanka Lamare and Mr. Charles Samati who is a driver by profession.
Regarding Basilika case history it was found that it was a genetic cause as her mother was suffering from Malaria at 4 or 5 months of conception and had to be hospitalised. It was a full term normal delivery conducted at the hospital. It was also found that birth cry was delayed and all developmental milestones were delayed. There is no history of Mental Retardation or mental illness.
In 2011 she had stopped going to school as she could not cope up with her studies. Thereafter she started training her in the Resource Centre for about six months and the very next year she enrolled in the nearby school. Basilika is a very shy girl, she can do household works like cleaning the house, washing clothes and dishes. She also looks after her younger sisters. She plays with her peer groups and like to do activities like making flowers. She goes to church on Sunday alone.
Basilika goes to Faith Academy Secondary School in Salaroh Jowai. She is now in class III. She is very cooperative but loses attention on hearing any sounds with the help of the training she can now read her own name and read simple words. She can copy neatly and can do simple additions and subtractions and can do colouring well. Today she is also being trained to sit in her grandmother's shop on holidays. She is being taught to use the calculator for money transaction with a view to help her for independent living.

Shimtihun Nongrum
Shimtihun Nongrum is a resident of Mawkma village under Khatar-Shnong Block, EastKhasi Hills District. The village is about 36 kilometers away from the Block Resource Centre. She is an 8yrs old girl is enrolled in a neighbourhood school at the age of 5yrs, i.e in the year 2014. She is identified as having mental retardation (Down Syndrome) by the Block Resource Person (IE) who visited his school in the year 2015, where the teachers complained about the problems to teach her in school. The BRP,IE soon after observing the child, met the mother and talked to her about the condition of her daughter and that she will be needing a Disability Certificate where she could avail the schemes and benefits given be the government. She was then referred to civil hospital, shillong for psychological assessment and certificate.
Functional assessment was done to find out her functional level of performance, it was done in the presence of the class teacher where it will help the teacher to gather some ideas and methods to deal with her and train her in school.
The BRP,IE started visiting her school on a regular basis for assessment to know her current level. During the visit she was firstly assessed in the following areas.
Behavior
Language and Communication
Self-care activities
Early Learning Skills
Motor skills
Shimtihun shows great interests in going to school, she is a very quiet girl. She tries to cooperate with the teacher as well as with the BRP whenever training is given to her. She does not show any tantrums or retaliate with the teachers or her classmates. The teachers of the school are also very supportive and always seek advice from the BRP whenever required.  The Block Resource Person (IE) visited the school on a regular basis to train the teacher on various activities to teach her, to follow up on the education, to check the performance in school and the level of achievement and her progress.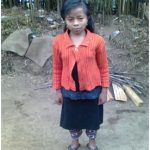 Mebakordor Kharkongor
Mebakordor was born on 31st January 2006 with normal delivery. She is the fourth child of Mr. David Brahman a labourer and Mrs. Baiarlin Kharkongor a housewife. Meba has seven siblings 4 girls and 3 boys. She lost her vision at the age of 6yrs when she suffered from brain T.B and she became totally blind. At that time she was dependent on her family and friends for everything, especially when she had to move around. She was over protected by her family who took care of her daily chores.
Mebakordor has been going to a regular school from the age of 8 yrs. She had been learning print until the age of 9yrs after which her teacher realised she would require braille to stay at par with her classmates. In her school their is a Block Resource Person on IE who used to visit her school once in a week. She taught her to walk from the gate to her classroom independently, only needing a verbal prompt every once in a while.
Mebakordor learnt all her Braille letters and numbers within a year and is now learning punctuation signs. Her eldest sister observes the sessions every week so she can teach her at home. Meba has done well this year and according to her class teacher she is well ahead of the class and she gets double promotion. Her parents are extremely thrilled with this as they were initially told that she never learn to read it.

Karan
Karan born on 05th November 1997, at a Government Hospital in Chandigarh is hearing impaired. His mother Shyamadevi and father Omashankar have 3 children. He is the eldest son and born to a financially weak family. He suffered from severe jaundice after birth for about 15 days. After a few months it was observed that all his growth milestones were delayed. He started walking at the age of three and it was seen that he was unable to respond verbally and also did not respond to any source of sound. He suffered from severe ear infection for a long time.
He reported for testing at the age of 3 to an ENT specialist and had to go through a surgery. After some time his parents got him an audiology test done where he was diagnosed as Profound Sensory neural hearing loss with 105 db in the right ear and Moderate Sensory neural hearing loss with 68db in his left ear.  On account of his deafness and delayed speech and language, his parents were hesitant to send him to school because mostly he was rejected for admissions by them.
The mother along with her child came to Chandigarh in 2008, to his father who was already working here, with the purpose of his treatment and education. Karan was identified, as hearing impaired child in 2009 during the survey of identification of special needs children at community level.  He was admitted to STC thereafter and within the period of one year he was mainstreamed.
Currently, Karan is studying in class 8th at Government Model High School, Vikasnagar- a village of U.T. Chandigarh.
When resource teachers visited him in class 3rd, they noticed a physically weak child who sat very quietly and alone in back row seat. The class teacher reported that Karan seemed different than other children and is mostly unresponsive as he could not follow the verbal instructions moreover he could not walk independently. He neither took part in any class room activity nor he want to mix up or play with other children. The child used to communicate with his peer group by using sign. But the child could copy the words from blackboard.
The resource teacher and the class teacher discussed jointly to arrive at a solution. The resource teacher called his parents and discussed the problem. The parents showed them his medical reports after which the resource teacher initiated giving him support services in academic and language development with the help of teachers. First step was to sensitize his class teacher and peer group towards the child. After that resource teacher collaborated with class teacher to make necessary modification in his seating arrangement to the front row and his curriculum.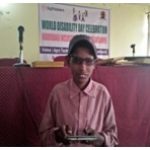 Ramnath Pal
Master Ramnath Pal is a student of class VI at M.S, Dhanbasa, Dumka District. His father is a farmer. It is difficult to fulfill the requirements of all the four members of his family with small cultivating land. Since his childhood he has faced many challenges due to absence of sight and lived on marginal conditions. He was totally depended on his parents for daily activities.
In 2012, he was identified by school resource person Mr. Ashish Tudu and his parents were informed about the project activities and counselled to enroll him in school in class III as for his age. Later on Mr. Gulam, SRP took his case and provided support to get disability certificate,  Aadhar card, books, escort allowances etc. He also received training in block resource center by ICT consultant on Tab and Daisy Player and now Mr. Gulam is supporting him for learning more new things on tab. Ramnath is very keen interest to learn technology and is learning quickly.
On the occasion of World Disability Day, he has received a Tablet. His class teacher Ms. Komali Tudu was also trained to support him. Now teachers are taking care of him and supporting in academic activity and trying to enhance his other quality and encourage him to take part in sports and other cultural activities. Now, he is confident and performing well in school. He is regularly attending classes. He also participated in Anjali festival in 2014.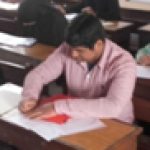 Ubaid Afzal
Ubaid Afzal was identified during the survey conducted in 2013 under the IED component of SSA. He is suffering from the conditional Retinitis Pigmentosa, a condition in which eye sight deteriorates with the passage of time. Ubaid used to go school but the teachers at the school were not able to teach him effectively. After identifying Ubaid, in addition to attending school MS Laram he also used to visit Resource Room Khanabal weekly twice where Resource Teacher trained him Braille. Ubaid is now able to read and write in Braille.
In October/November 2015, he appeared in class 8th exams in cluster Head HSS Wanpoh and wrote the exam in Braille script, and for maths he used the taylor frame for writing his exam and cleared the exam.
Ubaid is now admitted in HSS Wanpoh in 9th Class in the current session.

Sakeena Yusuf
Sakeena Yusuf was identified during the survey conducted in 2013 under the IED component of SSA. Sakeena was congenital blind. After the identification, her parents were motivated by the Resource Teacher, to enroll her in the local Government School, which they agreed. Resource Teacher also motivated the local school teachers to enroll the child in their School. Initially they hesitated, as they were not aware how to teach such children. Resource Teacher provided them all the support which they needed to teach such children. The teachers were trained in Braille at the District level in a 5 day workshop. Braille Slate which is used to write in Braille was also provided to the Sakeena.
Sakeena is now able to write in Braille and is able to read simple sentences in Braille. She has participated in many programs like Singing and reciting Naats in which she successfully bagged positions. Sakeena recently appeared in class 5th Examination at GMS Sofipora where she wrote her exams in the Braille and was appreciated by one and all.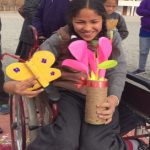 Rizwana Aslam
Rizwana Aslam resides in Yurtung village of Leh city. She is 14 years old girl with special needs falling in the category of cerebral palsy.  She is very sweet and pretty child with full of life, interested in so many things.  Rizwana was provided therapeutic support in the form of assistive resistive exercise to restore her strength and reduce deformity exercise for strengthening of oral muscles, vocalization trainings were provided to help child develop communication skill. Gone are the days when she could not hold pencil in her hand, she had less muscle power in her hand and her fingers were rigid and flexed. She had difficulty in what ever she spoke, could not be understood by others due to which she preferred to remain isolated.
Recently she participated in drawing and singing competition at High School Chushot, in which several children with special needs actively participated. She took part in singing as well as drawing and she stood first in drawing and was awarded by Executive Councilor Leh.
At present the child is showing positive results with the support of  regular training sessions, there is drastic change in her behaviour. She is more clear in what ever she speaks, she has adjusted herself in this environment and accepting everything as challenge with positive remarks.


Gurpreet
Gurpreet S/o Sh. Naresh kumar was born on 8th June 2005 in the town of Saha of Block Saha. He is mentally retarded child with 50% disability. His father is a labourer and mother is house wife. He is studying in 6th class in Govt. Senior Secondary School Saha. As per his parents, he suffers from mental retardation due to delay in birth cry. He has delayed milestones which his parents didnot observe earlier and did not take it seriously. They noticed his problem after two years and they took him to the hospital for check up where they found that he is a mentally retarded child.  But inspite of this, his parents did not lose hope and they worked hard with him.
He is very active and talkative child. Mr. Parveen Kumar, Special Teacher from GSSS Saha first time met him and found him moderate mentally retarded with lot of behavioural problems. He always quarrels with other children, do not sit at one place, bullying others and also shows self injurious behaviour. Initially he had no friends. His academic performance wasn't upto the mark and not able to write his name even.
Initially, the Special Teacher tried to interact with him in friendly manner by asking about his family background.
The Special Teacher applied different techniques to improve his behavioural problems. Some of them
are mentioned below. The main problem which his teacher was facing is that he was unable to sit at one place at a stretch.Special Teacher suggested his teacher to provide work in small segments followed by a break. This worked a lot for him.
Then the Special Teacher started to teach him  basics of reading and writing but his impulsive behaviour such as throwing material, pushing peers, shouting etc created disturbances in study. Special Teacher suggested his teacher to change his seating arrangement and make him sit in the front bench. After some time, his teacher found that the strategy which was used to reduce his impulsive behaviour proved to be successful to some extent. After applying some techniques of behaviour modification, Special Teacher started with recognition of alphabets with the help of flash cards. Special Teacher used to give frequent and steady reinforcement in the form of social and materialistic award to motivate him. His parents played an important role in his overall achievement. They put great efforts to improve his behavioural problems and academic performance also.
To reduce his involuntary movement and coordination problems, Special Teacher suggested that he should be provided enough space so as not to disturb classmates. He was also given adaptive pencil with thick handle and big eraser for better hold. Special Teacher used concrete objects and picture charts to teach him rather than teaching with abstract material. Special Teacher used multisensory approach to teach him that is visual, auditory, kinaesthetic and tactile approach. Then, Special Teacher moved towards writing parts and  followed proper pattern which started from stage-1st Tracing, 2nd Dot Joining, 3rd Copying, and 4th Writing from Memory.
Gradually as the time  has passed, he is showing remarkable progress in academics with the combined efforts of his class teachers, his parents and Special Teacher. Now, he has become very good in oral also. He knows few poems, counting, alphabets etc.  Inspite of the disability his performance is outstanding.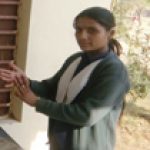 Jali Kumari
Jali Kumari was born on 15th February, 2000 at Vadelnadi village of Sindhari Block in Barmer district of Rajasthan. She has four siblings. Her parents are Mrs. Tiku Devi Aashu and Mr. Thaker Ram Aashu.
She is congenitally deaf. Hospital facilities are not good in this area therefore her delivery happened at home. Jali did not cry just after birth and due to lack of proper medical facilities and guidance she was not treated with proper medical care. Therefore, she is suffering with hearing problem. Parents could not recognize her problem in early months. After one year, her parents were recognized her problem, they took her to hospital for check-up and came to know that she was suffering from hearing loss. Knowing that the child is deaf and dumb and there is no possibility of any aid, her parents were disappointed. Monthly income of her father is not so much to support her & meet out the domestic expenses.
Her education began from her village Vadelnadi where she started going to school with parents and sibling. Due to deafness the she could understand anything that was being taught. She continued going to school. Then, Jali was identified during survey conducted by Sarva Shiksha Abhiyan, Barmer by Mr. Rajender Kumar, Resource Person (CWSN), Block Sindary, Barmer. He met with her parents. As she was already going school, she just required support from teacher. She got disability certificate during Medical cum Functional Assessment conducted by Sarva Shiksha Abhiyan. She learned sign launguge with the help of Mr. Rajendra, Resource Person.
She understands some language at the word level and is studying well in school. She is getting full support from the school teachers. The principal Ms. Meharaj Ram, Teachers Khartha Ram, Babu Ram,Surender Yadav etc. helping her. Mr. Rajendra, Resource Person guided the teachers regarding subject specific adaptations and teacher from school got training organised by Sarva Shiksha Abhiyan. Jali is studying all subjects taught by teachers and whenever required, teachers get support from Resource Person (CWSN), SSA. She also participates in cultural programs and games conducted by school.
Now she is studying in class eight and she wants to become teacher. She is learning computer also.  She is very happy and coming to school every day. Her parents are also happy with her performance.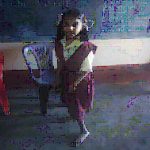 Shafina Y
Type of Disability:        MD
Aid Provided:      Wheel chair
CWSN Child Shafina Y d/o Yousuf was a MD Child. She was not able to do her work properly and she was suffering from multi disability syndrome.  She was been identified by our IRTs and was given training for 3 years. In the beginning, from 2010 to 2013 this child was under HBE and the volunteer looking after this child was Shilpa. Physiotherapy was done by Shilpa and Parents. Now she has been admitted to HPS Nehru Nagara Sagara Block in the year 2013-14.
After the identification and treatment she has changed drastically. First she was given home based training and after noticing her performance, she was brought in to School based training. In school based training she was taught of daily life skills like, identifying the materials, identifying colours, playing with toys, using toilets, writing alphabets, reading small words  and saying small rhymes.
From 2013 to 2015-16 she was coming two days every week for school. From this year 2016-17, she is coming to school regularly.  Now she can do her work on her own. Parents are also happy with the development she is showing. They are also actively participating in her training. Today she is participating with all children in daily activities.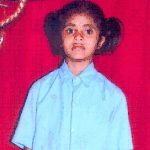 Nandini
Nandini is studying in 4th Standard  at GHPS Puttegowdana Hundi, Mysore Taluk. She has been disabled by birth.  A Doctor identified  the problem in medical camp  and he referred for her to take Corrective Surgery. Then she was admitted  at Banavi Hospital through SSA grant for a surgery so that she would able to walk  a normal child. Her school friends also helped her in her absence by lending their notes. Her family members were very happy watching her active participation at school and home.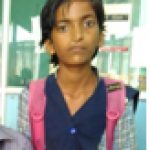 Kumari Sandhya
Kumari Sandhya, a girl with speech disorder and studying in class –VI  in Govt Demonstration Multipurpose Secondary School Port Blair, was sent to Sri Ramachandra Medical College and Research Institute, Chennai  for surgery of her palate under SSA with the Smile Train India project.
Kumari Sandhya Devi feels very happy with surgery. She says that after the surgery she is able to talk clearly and produce sound with less efforts. Earlier she had problem in swallowing  but now she feels better. She looks confident after surgery because her friends could understand her words and interact with her more now.
Her father Shri. Hari Shankar is very happy  with the provision of free surgery under SSA. He says her speech is far more clear than before and all the members of the family are able to understand her speech. He states  that now she is concentrating more in studies and doing well in her exams also. On behalf of his whole family, he expresses his gratitude to SSA UT Mission Andaman & Nicobar Islands and all officials for undertaking this initiative.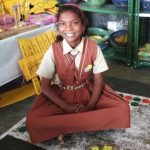 Rita Avale
Rita Avale studies in Class 5 in Zilla Parishad Upper Primary School, Datala village, Cluster Yashvantnagar, in Chandrapur district in Maharashtra. Mentally challenged Rita was a completely lost child when she was first admitted in school last year. She was self-engrossed, hardly aware about her movements and personal cleanliness. No student was willing to sit beside her. But one year in the school, she is now a changed person. She is well kept and aware about hygiene and also friendly with everyone.  There is way difference in her personality and learning levels since her enrollment last year. This change was possible when the teacher adopted approach of constructivism, which believes that every child can learn. Realizing her situation the class teacher gave her special attention and designed special activities and learning tools for her. The teacher allowed her to learn at her own pace. As she started enjoying school time, her absenteeism went down. She could get along well with other students. She still takes more time to grasp things, but that doesn't deter her from learning. Now she regularly attends the school. She no longer remains aloof and takes part in each and every activity with interest.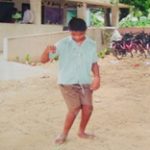 Magarla Sai Kiran
Magarla Sai Kiran was born with Spasticity Diplegia. He belongs to Nellore district of Andhra Pradesh. He learnt only the activities of sitting and crawling up to the age of 8 years. At the age of 9 years, the boy was identified for Home Based Education by the IE Resource Teacher under Sarva Shiksha Abhiyan.  He was given training in self help skills like eating, toileting, grooming, dressing, gross and fine motor activities and academics.
Thereafter, Sai Kiran was given physiotherapy, Speech Therapy (Blowing, Mouth Massage, Tongue exercise) apart from continuing regular Home Based Education activities.  Fits were controlled and the child became active and receptive as well as he started making expressions through signs and sounds.
At the age of 10, he  underwent a minor surgery for the both legs (tibia) and Calipers, through the help of Sarva Shiksha Abhiyan.  Physiotherapy activities were being continued at the Bhavitha Centre and remarkable changes were noticed.  Again after six months he underwent one more surgery for both legs (thighs) and again given appropriate calipers and continued skilled physiotherapy at the Bhavitha Centre as well as Home Based Education. At this stage he was able to stand with the support of Rolators, provided through SSA for walking.
He was given admission directly to 3rd class at MPPS, Indukurpet in Nellore district and formal education was given by the teachers as well as by IERTs.  After initiating the services of Bhavitha Centres at Indurkurpet, he was given complete Individualized Educational Programme (IEP).  Major changes were noticed in his life skills and in his education too.
With the support of regular physiotherapy and special IEP at Bhavitha Centre, he attained remarkable progress in Academics and the Grades achieved in regular assessments he completed his primary level and got admitted into High School, Kothur of Indukurpet. He was also given Scholarships, Pension, bus pass, apart from transport allowance through SSA.
Now he is walking and attending to his needs and attending school without any support.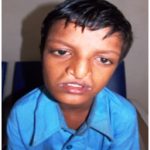 Mohammed Vali
Mohammed Vali, aged 11 years was born mentally disabled with Speech Impairment. He was having speech problem, poor academic skills, behavioral problems and personal skills. He was not able to understand the instructions. He had poor eye -hand co-ordination, could not identify things and was hyperactive, poor concentration, attention, speech, language, had poor linguistic skills and programme skills like lack of eye contact, attention, concentration, receptive and expressive skills, and poor speech skills. The boy did not mingle with any of his peer group. He used one word for his requirements which were not clear and only by gestures he got what he needed.
He was admitted into NRSTC for SRP Programme. There,  methods and techniques were used by the Resource Teacher in improving the child. In the beginning,  he always felt uncomfortable and wanted to leave the classroom, couple of times he ran away from Bhavitha centre. Later the Resource Teacher assessed the child and prepared need based goals to develop his skills periodically.
After undergoing Self help skills; Communication and Social skills; Speech therapy; and Functional Academics at Bhavitha Centre in Dhone of Kurnool district; there has been considerable improvement in Mohammed Vali.
The child now understands and follows instruction, has developed good habits, and his social skills have improved. Now he understands what the teacher or his parents say. He is able to speak two or three letter words. He is able to express the name of animals and vehicles.
The child has been mainstreamed in MPPS School in Kondapeta, Dhone. The feedback of the teacher in the school is good. Now he is communicating with the other children in the school.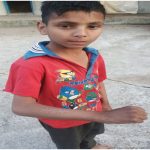 Manish
Manish S/o Shri Bhagwan dass student of class 6th Govt. High School Jabri. He was having a problem in arm. The ortho surgery was provided to him and the rods were placed in his arm and now he is feeling well. Parents and other members of family are thankful to the department for providing aids for him.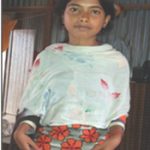 Jhuma Das
Jhuma Das was born in a poor family on 27th November, 2002 at Maharani Tilla village, under Matabari block, Gomati District, Tripura.  Her father Apan Das is a daily labourer and mother Sandhya Das is a housewife. She has a younger sister namely Uma Das. Jhuma is an inborn locomotor impaired child. The fingers of her hands are very small and also unable to work. So she can't do any work with her hand. She tried to do all her work with her legs. She is using her legs for writing or drawing anything.
She is very much interested in her studies. Her mother always supports and encourages her in all aspects of her development. She has started her educational journey from her mother. In spite of economic condition of her family and other difficulties she never felt it as a hindrance for her educational journey. Now she is in class VIII of Gamaria H. S School, under Matabari block, Gomati District, Tripura.
Due to financial problem her parents cannot provide her any home tutor. Block Resource Persons for CWSN under SSA is proiding support to her in education to cope up all hurdles. Despite of many troubles Jhuma is progressing in academics as well as in co-curriculular activities.
Jhuma can write by her leg. She can also portray pictures and can colour them very precisely. She is really full of talents. She is always participating in different competition like running race, sit and draw and other indoor games in which she is capable of doing. She is really a self motivated and full of life girl. She wants to study more and also want to achieve success in her life. Teachers of the school, Block Resource Person for CWSN are always encouraging her for her success.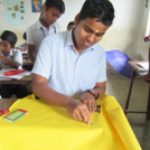 Kiran Kumar. B
I am an eighth class student studying at Govt RVHSS Velur, Wadakanchery, Thrissur District in Kerala. Since childhood I had been identified as a student of mild Autism spectrum disorder. My resource Teachers hasve been helping me for the past six years. They gave me all support and encouragement.
Now I am equal to any other student. I can draw, paint and sing before my friends.  My parents are also supporting me. I achieved all these because of the support of Resource teachers under SSA.


Krushang Manubhai Tandel
Krushang lives in  Kadaiya village with his family and was identified in the camp organized at the village. Krushang is Mentally disbaled and at the beginning he was not able to do anything.
To develop Child's aptitude certain training was started. He was provided resource room training through games, charts and physical training. As a result, he was able to take more interest in all the activities.
Assessment of child:-
The Child was not able to understand the language and was unable to do his daily routine so he was give attention and guidance through the different activities  by the teachers.
The child was Mentally disabled so he was not attending the school regularly. Then he had to be given proper guidance and made him understand the importance of education in the life through the teachers parents and friends.
Purpose:-
To attend the school regularly
The training given to the teacher's about how to deal with MR Students
To create Friendly atmosphere as well as to give knowledge about Cleanliness
Parents Guidance:-
The Parents should get proper guidance about body clinginess, regularity of going school .They should visit camp and training center so that they get more awareness about child.
Teacher's training (guidance):-
Teacher should get training about disabled child how to deal and take to the child in the class while teaching, child should provide education through games and encouragement to know something new teacher should create friendly atmosphere in the class.
Development:
The child was not going to school regularly. Now he has developed the skill of talking, reading and writing through the resource room.  Now he gets ready to take part in games and also wants to take part in cultural programme. He is in std. VIII and improving lot.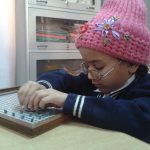 Prerna
Prerna, a child born with Blindness, was enrolled in Pre-Primary class of the Govt. school of Dhanas at the age of 03 years (a village in Chandigarh). Prerna belongs to a family of low income group, her father has a shop and mother is a house wife and she gets full support from her family.
After her admission, her teacher in consultation with Resource Teacher assessed that Prerna requires regular support service and training on Braille script, Taylor Frame, Orientation & Mobility and sensory training so that she can write and learn and become independent in life. Prerna had the potential to study normally in the school. At the time of assessment, it was  found that she had a fear in taking steps in class or outdoor. On assessment following points were observed:
Entry level assessment
Knowledge of alphabets orally.
Able to do oral counting from 1 to 100.
No recognition of Hindi alphabets in Braille but she orally know varanmala.
Has identification of objects like book, pencil, pen, glass, bag, shirt etc.
No knowledge about Braille slate and dots &Taylor frame.
Orientation and Mobility
Could not move independently in and around the class.
She had knowledge about environment and can identify things like flower, leaf, tree.
Behaviour
Generally talks relevantly.
Good socialization.
Shows interest in studies.
No other sign of improper behavior.
Activity of Daily living skills
Could take meal without any help from other.
Independent in dressing and toilet trained.
Abilities
Interest in Musical instruments and songs.
Can make friends easily.
Prerna was provided regular support at Resource Centre at G.M.S.S.S 38W. Though Prerna was doing well at G.S.S.S.S Dhanas but on getting special support also at G.S.S.S-38W, she was able to read and write Braille dots, showed improvement in sensory skills and Taylor Frame. In addition to this she was given training on Orientation & Mobility also. Prerna can do  routine syllabus. But on the basis of her assessment following adaptation were made in the classroom teaching:
All question papers are given in Braille script
Sensory training specially touch sense and hearing like money concepts, high and low pitch sound with the help of TLM.
Mobility training with the help of cane and with sighted guide in indoor and outdoor mobility.
Writing and reading of Braille dots and practice of mathematical operation on Taylor Frame.
Prerna gets special attention in her classroom by her class in-charge. She gets homework as per her syllabus. Her teachers teach her with extra care and attention. Prerna is seated on the first seat in the classroom. Due to her good socialization attitude she gets well along with her classmates.
She used to participate in all activities of the school with enthusiasm. Due to efforts of the school, resource teacher and her parents, she writes and read six dots in Braille Script. And she orally knows alphabets of English. She is good in use of musical instruments and takes interest in music.
Now, Prerna is in Class 5th of the school and is able to do the following:-
Read Hindi and English textbooks or any books in Braille script independently.
Write Braille script in Hindi and English which is taught in normal class by subject teacher. For e.g. applications, Essay writing, question/answers of textbooks etc.
Can do mathematical operations like: counting, all types of calculations, tables etc. on Taylor Frame.
Can walk freely in class and resource room and from class and resource room to washroom and drinking water tank with the help of peers.
Can identify coins and rupees.
Can use technology independently.
Her class teacher and Principal has positive attitude towards her and they are always ready for her support and gives special attention in class and school. Prerna has become independent and a confident child in all spheres of life. She has also become socially confident.
Achievements
With the efforts of teachers and parents, Prerna has now become a confident child and has also become very popular in the Chandigarh Administration. She used to participate in various activities and competitions of the Administration. Some of her achievements are as under:
Participated in competition of Children's day organized by Municipal Corporation and took 1st prize in fancy dress competition and poem recitation.
Speaker in various functions of school inaugurations by Chandigarh Administration.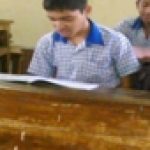 Jayesh
Jayesh is a CWSN suffering from Low vision disability since his childhood.  Since his birth, parents took good care of Jayesh but as he grew old his problem with his eyes increased.
Medical checkup has been done by eye specialist and he told that his eyes nerves are not well developed so he had this problem. They came to know that professional help is available and they were eager to know about it. As the family income of Jayesh was low they were not able to bear the expenses of treatment.
Jayesh was not enrolled in the school because of his low vision disability. He lacked in speaking as well and had problem of language.   As he was not enrolled in the school he was sitting ideal at home. The resource person of SSA identified Jayesh and advised his parents to enroll him in the neighborhood school for his education. Resource person discussed the problem of Jayesh with the Head Master of Govt. Primary School Bhensroad  and enrolled him in the school. GPS Bhensroad is a Government school run and managed by District Panchayat, Daman.
In the beginning, Jayesh was not able to coordinate with children of  his age group and not able to write anything. He was not able to justify the thoughts and feeling properly and was not able to concentrate at one thing. But with the help of teachers, parents and family members he slowly and steadily developed a lot. Further he started to communicate with the classmate.
With help and encouragement of Resource Person he improved and started identifying the letter, symbols through charts. Now Jayesh can speak simple sentences and also participates in the cultural activities of school. Teachers, Parents and Resource Person are encouraging Jayesh to perform better and better.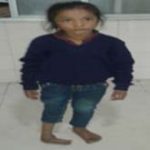 Vasava Tashwir kumar Surendrakumar
In Gujarat, SSA has deployed resource person for inclusive education for Children with Special Need (CWSN) at every block, and Block. Resource Person (BRP) holds the responsibility to survey and find the Children with special need. During the same survey Nandod BRP IED Vasava Hanshaben visited Tashwir kumar residing at Kanapor Cluster of Taropa. He was physically disabled by his right leg (O.H.), therefore his parents were not interested for his admission in School. But BRP IED Vasava Hanshaben and teachers of Primary School Kanapor did the counseling of his family, and convinced them to get their child enrolled in Std-I in Primary School, Kanpor.
After the admission BRP IED Vasava Hanshaben took him to Civil Hospital Rajpilpa with the parents permission and got the child examined by doctor. Doctor suggested that corrective surgery will be very helpful. BRP IED Vasava Hanshaben convinced parents for corrective surgery, as it was going to help children to live a near normal life. Operation of his right leg was done at Dhiraj Hospital on 22-12-2015 by experienced doctors.
Now after surgery on the right leg of the child, so many changes can be seen. Tashwir kumar can now walk properly and his family feels very happy about it. After seeing the positive result of creative surgery, the family of Tashwir kumar are very thankful  to school, BRP and state IED unit for all the help.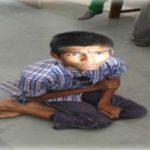 Singal Divyesh Batukbhai
Singal Divyesh Batukbhai is a boy studying in standard -4th  in  Shree Vinoba Bhave Primary School  No. 93. In 2012 during the door to door survey in Ambedkar nagar we found out that the Divyang Child was not in any contact of School. His parents believed that this child cannot get education like other children. Resource teacher Dharmishtha counseled his parents.
Divyesh is MR + OH disabled child. He cannot come to school without help. Initially, his parents were coming to the school to drop their child. School teachers, resource teachers planned and provided necessary support to the parents and Divyesh by providing appliances and transport /escort allowance.
In the beginning Divyesh was not involving himself in any activity but after a month child was engaged in the life skill based learning activity. From SSA – IED, he also got a tricycle and after six months he can drive it alone.
Since last two years he is coming school on his own without any help. He also participates in all Educational and other activities through peer and teachers support.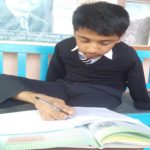 Bikram Bhattarai
Master Bikram Bhattarai was born to Shri Narapati Bhattrai  and Smt. Januka Bhatarai of Samalingdum Village under Ranka Block in the East District of Sikkim. He is a differently abled child born without forelimbs. In the initial stages, his parents got him enrolled in to a private school in the locality, where his talents and abilities could not be nurtured to the desired extent in the absence of trained expertise in the school. On hearing about Bikrams case, the IE Recourse Person under SSA visited the family. He was able to motivate the parents to admit their child in to the nearby government school. He was thus enrolled in to Sama lingdum JHS at the age of 10yrs in the year 2011 and ever since Bikram has been shining in both the scholastic and co scholastic areas. He has started writing with his legs and is making good progress in his studies. He has also been taking part in sports and other co curricular activities of the school and has many laurels and achievements to his credit. To name a few  he has been awarded the National Child Award Silver Medal by the Ministry of the Women and Child Development, Government of India, for exceptional achievement and the Social Justice and Welfare Department, Government of Sikkim, has felicitated    him for his dedication and hard work in arts and academic excellence. Bikram's progress has been so noteworthy that his parents are ecstatic and overwhelmed and proud to be known as his parents.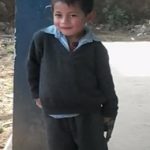 Kevinson Nongrum
Kevinson Nongrum  is a resident of Nongkynrih village under Khatar-Shnong Block, East Khasi Hills District. The village is about 15 kilometers away from the Block Resource Centre. He is an 8yrs old boy and had never been to school. He was identified as having Cerebral Palsy (Athetosis) by the Block Resource Person (IE) who visited his resident in the year 2015 February, after knowing from the neighbours about his condition. The BRP (IE) asked his parents about his not being admitted in the neighbourhood school, despite of his intelligence, but because of his condition, his parents thought that he will never be able to go to school. He had delayed developmental milestones and was able to achieve independency in walking recently, at the age of 7.
After a brief discussion with his parents regarding the work of the SSA and about inclusive education, they were made aware about the importance of Inclusive Education  and that their child should be enrolled in a regular school like other normal children. The father looked hesitant to send him to school, but the mother liked the idea very much, she had wanted her son to be in school like other children. Thereafter, a program was fixed where it was decided that he will be given intensive home based education and school readiness program for a period of six months and after that he will be mainstreamed in a neighbourhood school.
Without any delay, the BRP,IE started visiting his resident for giving home based education, at least twice a week to make him ready to be enroll in school. During the visit he was firstly assessed in the following areas.
Behavior
Language and Communication
Self-care activities
Early Learning Skills
Motor skills
This program continued for a period of three months and he was visited on a regular basis by the Resource Teacher. After three months, he had learnt some skills like recognition of few alphabets and numbers, could identify two common colours by pointing. He had also learnt to identify major body parts at semi-concrete level, he can hold a pencil and scribble on a paper with physical help.
In June 2015 he was enrolled in a regular school in the neighbourhood – Nongkynrih Presbyterian Lower Primary School which is an SSA school, and according to his condition he was placed in a pre-primary section where he was to be given School readiness program for a period of six months.
After being enrolled in school, it was observed that he shows great interests in going to school, he is very keen to learn and can adjust with his classmates, his classmates always help him whenever he needs help. The teachers of the school are also very supportive and always seek advice from the BRP whenever required.  The Block Resource Person (IE) visited the school on a regular basis to train the teacher on various activities to teach him, to follow up on the education, to check the performance in school and the level of achievement and his progress.
After six months of receiving school readiness program, he has improved a lot in various Pre-academic skills, which includes pre-reading, pre-writing, pre-maths activities and in self- help skills in which he has shown improvement in feeding where he is now able to feed himself independently in school. He is now mainstreamed and is placed in class I in the year 2016. Follow up will be done by the Block Resource Person (IE) to help the teachers on different skills and activities to teach him, which will be according to his needs and his level.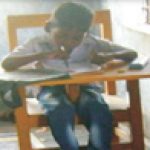 Jason Anthony
Jason Anthony alias Aryan Chandmari lives in Chandmari, Chakradharpur. He was born normally at Angela Hospital, Chakradharpur. He cried after five minutes of his birth but after that his muscles got contracted slowly. His parent were very disturbed and were looking for his treatment. At first they got him treated at local hospital but when that did not work they went to Life Line Nursing Home, Jamshedpur. Inspite of that his situation showed no improvement.
Jason got associated through school with Sarv Shiksha Abhiyaan at the age of 7 years. He has undergone tests at Resource Room, Chakradhapur by Alimco, Kanpur in August 2010. They diagnosed Cerebral Palsy and suggested Wheel chair for him. Till now he used to sleep on the bed throughout. But after establishment of Resource Room in 2011 and posting of Resource Teacher and therapist, he got benefited with the resources. He was provided with exercise session twice a day and his mother also used to provide exercise at home also. He was provided with wheel chair and calipers. Now Jason got fully associated inclusively. He not only came to know about his name, English alphabets and basic knowledge of mathematics but also could write on the copy with the help of his hands and mouth. He is also recipient of Vivekananda Encouragement Fund.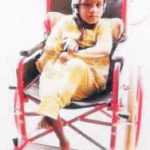 Rani Kumari
Age : 7 years
Type of disability : Cerebral Palsy (CP)
Address : Village:-Gaagi, Tola:-Melwatand Block:-Petarwar,
Dist.-Bokaro
Disability : C.P.
Resource Teacher : Sri.Bipin Kumar
Rani is a 07 years old girl suffering from Cerebral Palsy. When I visited first time to Rani's home, I was very much worried after seeing her disability condition. The situation was very critical because her mother had to be with her all the time. She can't even sit properly. She was unable to balance her body and there was a severe stiffness in her body. She used to keep her hands and legs very stiff. Then I decided to offer my regular service to make her able to control her body and also sit for a while. Rani is 4th child in her family. Her siblings and parents are caring and loving for her .I immediately assessed her needs and problems and decided to work on it with full dedication. First of all I made a close relationship with her and tried to win her faith. Then I started making her to do exercise regularly.
Initially she use to cry bitterly but now she is comfortable and doest not cry any more. Whenever I visit her house or school, she becomes very happy to see me and tries a lot to shake her hands with me. She is now capable to sit at least for 5-6 minutes on her own. Now a days her parents are very happy to see these improvements. She is very happy to get the wheel chair provided her for going to school. Now she is brought to school regularly. In spite of school, she is also being called to the resource room, Petarwar for exercise and special training provided by special trainers.


नीरज कुमार
मधेपुरा जिला के नगर परिषद् क्षेत्र में वार्ड संख्या – 3 में श्री अशोक कुमार का परिवार आर्थिक तंगी से जूझता हुआ था I श्री अशोक अपने परिवार का भरण पोषण दिनभर ठेला पर शहर की गली में फल बेच कर करता था। उनका  13 वर्षीय पुत्र एवम् 11 वर्षीय छोटा भाई दीपक बचपन से न सुन पाता था, न ही बोल पाता था । दीपक आवाज सुनता था लेकिन बड़े भाई के साथ हमेशा रहने के कारण वह भी नीरज की भांति बोलता नहीं था तथा उसी की भांति संकेतों में इज़हार करता था । पिता तो समझ सकते थे लेकिन दुनिया को समझाने के लिए संकेत की भाषा नाकाफी है । वे लोग प्रदेश के कई डॉक्टर एवं विशेषज्ञों से मिले। विशेष स्कूल एवं सुनाने वाली कान की मशीन (श्रवण यन्त्र) की खरीदारी करना इस परिवार के लिए मुश्किल था । तब उनके घर के नजदीक लाल मध्य विद्यालय में नीरज एवं उसके छोटे भाई ने संसाधन शिक्षकों की मदद ली ।
बिहार शिक्षा परियोजना, मधेपुरा अन्तर्गत समावेशी शिक्षा में कार्यरत संशाधन शिक्षक ने नीरज एवं दीपक का हौसला बढाया । बिहार शिक्षा परियोजना द्वारा संचालित डे केयर सेंटर में संसाधन शिक्षक की मदद से दोनों भाई नामांकन हुआ । मधेपुरा में कार्यरत पुनर्वास विशेषज्ञ द्वारा दोनों भाइयो को जाँच कराया गया । नीरज को लाल म. वि. में डे केयर सेंटर में जाँच किया गया जिसमें पाया गया कि नीरज का  B/L Severe Sensory Neural Hearing Loss था जिसके कारण वह किसी भी प्रकार का आवाज नहीं सुन सकता था ।
डे केयर सेंटर में उसे निःशुल्क श्रवण यन्त्र उपलब्ध कराया गया ।  माता पिता को घर पर अपने साथ अधिक-से-अधिक समय तक वार्ता करने हेतु परामर्श दिया गया । दोनों भाई को डे केयर सेंटर पर रोज स्पीचथेरापी प्रदान किया गया। नीरज श्रवण यन्त्र की सहायता से आवाज पहचानने लगा, अपनी भावनायें को प्रगट करना, किताबों का चित्र देखना, खो-खो, बैडमिंटन आदि जैसे खेल में भी जोर-शोर से भाग लेना । संसाधान शिक्षकों भी नीरज को देखकर काफी खुश थे लेकिन किताबी ज्ञान की अभी भी समस्या बनी हुई थी । शिक्षक एवं पुनर्वास विषेशज्ञों से लगातार संपर्क बनाये रखे । धीरे धीरे नीरज को भी शैक्षणिक विकास होने लगा । 10 माह में 20 तक का पहाड़ा, 100 तक की गिनती, जोड़, घटाव, भाग आदि सिख लिया । विद्यालय के सामान्य बच्चों के तरह विद्यालय में खेल-कूद, चित्रांकन आदि में हिस्सा लेने लगे। दोनों भाई खेलने एवं कूदने जैसे अन्य क्रियाकलापों में भाग लेने लगे । गणतंत्र दिवस, स्वतंत्रता दिवस, विश्व विकलांगता दिवस एवं अन्य आयोजित कार्यकर्मों गणित दौड़, सैकरेस दौड़, चित्रांकन आदि में जिला स्तर पर अपना स्थान बना लिया । उनके माता पिता को यह बदलाव, विश्वास एवं सफलता देखकर होठों पर मुस्कान रहती है ।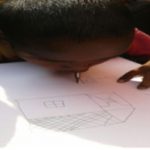 अमित कुमार
उक्त बालक अमित कुमार  11 वर्श की उम्र में प्रा0वि0 हरिपुर में कक्षा-5 का छात्र है। इस बालक के पिता का नाम-रामकिषोर सिंह (40 वर्श), माता का नाम-श्रीमती सुनीतादेवी (38 वर्श) जो कि साक्षर हैं। इनके परिवार को लगातार परामर्ष देेते हुए षिक्षा के प्रति जागरूकता उत्पन्न की गयी जिससे उनमें बच्चे के प्रतिं विषेश उत्साह व लगा व विकसित किया गया है।
इनके घर पर कोई भी भाई-बहिन दिव्यांग नहीं है। अमित के हाथ-पैर जन्मजात ही पूर्ण रूप से विकसित नहीं थे, जिसकी वजह से दैनिक क्रियाओ को पूर्ण करने के लिए पारिवारिक सदस्यों की मदद की आवष्यकता पडती थी। विद्यालय आने-जाने में भी सहयोग की आवष्यकता पडती थी। षिक्षा विभाग के द्वारा एलिम्को के सहयोग से बच्चे को ह्नीलचेयर उपलब्ध कराई गई, जिसके माध्यम से अब बच्चे को गोद में लेकर विद्यालय नहीं आना पडता है। परिवार का कोई भी सदस्य ह्नीलचेयर में ंबिठाकर विद्यालय में छोड जाता है एवं विद्यालय उपरांत घर ले आता है। इस तरह से उस बच्चे के आवागमन को आसान बनाया जा चुका है।
घर में कोई भी मेट्रिक पास न होत हुए भी प्रा0वि0 हरिपुर के प्रधानाध्यापक श्री सुनील कुमार यादव जी व ईटीनरेन्ट टीचर श्री नरेन्द्र कुमार द्वारा परिवारजनो को निरन्तर परामर्ष दिया जाता रहा इस वजह से बच्चे की विद्यालय मे उपस्थिति पर्याप्त रूप से प्राप्त होने लगी ।
प्रधानाध्यापक श्री सुनील कुमार यादव जी की जागरूकता एवं व्यक्तिगत रूचि के साथ विषेष षिक्षक की सहायता लेते हुए एक दिव्यांग बच्चे में आत्मविष्वास के साथ अतिकुषलता उत्पन्न कर दी गयी है। जिसके कारण आज वह हाथ की कलाई न होने पर लिखने-पढ़ने एवं अत्यन्त सुन्दर ड्राइंग बनाने की कुषलता को मुह के द्वारा सीख चुका है। आज वह मुह में पेन्सिल/पेन/ब्रष को दबाकर आसानी से लेखन/पेंटिन्ग कार्य कर लेता है। तथा यह प्रतिभा उसने 11 वर्ष की उम्र में हमारे परिशदीय विद्यालय में अध्ययनरत रहते हुए ग्रहण की है।
इस लिये कहा जाता है कि विकलांगता प्रगति में बाधक नहीं होती है बस हमें ऐसे दिव्यांग बच्चों की क्षमता को पहचान कर उन्हें अवसर प्रदान करने कंे साथ सहयोग की आवष्यकता है।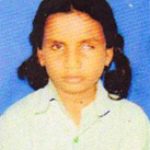 Baja Gangotri
Gangotri's disability is partial blindness. Her family has father, mother and a brother and is very poor. Her mother used to give plant based medicines to the villagers. She used to go various villages to give those medicines and took her daughter along for assistance. Because, she thought that her daughter  cannot attend school and cannot be educated due to her blindness.
SSA team upon finding the child during thier surveys, counseled her parents, motivated her, and enrolled in Bhavitha Centre. Now she is admitted in P.S.thorlikonda. After joining in Bhavitha Centre, Gangotri learned writing Alphabets in capital letters on slate. She can also tell Alphabets in Braille System. Now, she can write Alphabets A to Z with her low vision and Numbers from 1 to 100.  She tells rhymes very well. She sings very well. Recently, she  received a prize from our district collector on Disabled day.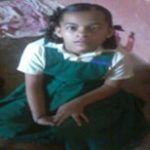 Sanjana P. Lohar
Sanjana Punaji Lohar is a 14 yrs CWSN child having ortho impairment from khutwal Pernem, Goa. Her disability is so severe that she cannot move on her own. She is fully dependent on her parents to perform daily routine work. There are total five members in her family which includes grandmother, father, mother, herself and her younger brother. Her family belongs to low economic group.
As per Right to Education, no child can remain at home without education though he/she is disable. So, the teacher from GPS Khutwal convinced her parents to enrol her and she studied in the school till fourth standard. But her physical disability forced her to remain at home away from education as there was no upper primary or high school nearby to her locality.
When Sarva Shiksha Abhiyan came to know about the child, she was brought under the Home Base Education provision of SSA. The education was imparted by the Voluntary Educator from her own locality. For one year she was provided Home Base Education through which she completed her fifth standard.
At present she is studying in standard VIIth in Alorna Panchyakroshi High School, Alorna, Pedne- Goa which is 5 k.m  from her location. She is provided with Escort and Transport facility under Sarva Shiksha Abhiyan.  Sanjana is accompanied by her grandmother in school.
According to her teachers, she shows great interest in her studies. She gives good response in class like that of other children. The only problem was that she had to sit on floor as she was finding it difficult to sit on the desks. This problem was also resolved by providing her with CP chair which she now uses to move in and out of school.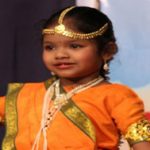 Tanvisha Gaude
Tanvisha, born in the Khede –Priol village of Ponda Block North district of Goa is suffering from speech and hearing problem. She was reported for testing at the age of 2 and was diagnosed for Bilateral Profound Hearing loss. She has difficulty in the areas of Vocabulary and Language skills. She had never been to school on account of her Deafness and delayed Speech and language. Now she is going to GVM'S K.G and Primary School, Ponda, which is an Inclusive set up catering to all Children with various of disabilities. With the help of Special Educators/ Resource Teacher, Special Education is imparted to the Children with Special Needs of various types and nature through self – help Skills.
When Tanvisha was enrolled in GPS Khede -Priol School, she was unable to write normally as any other Children of the same group.  She could not express things clearly though she knows and understood things. She was very active in other skills and academics but faced difficulty in listening to directions and instructions, and couldn't speak a word. Her Parents and Teachers realized that she needed a special way of Teaching. So, support was taken from a Special teacher/Speech Therapist who helped her in writing, Reading, etc. in Speech Therapy Centre Swaranad Saushtha in Ponda.
During her 15 months in Speech Therapy Center she received intensive speech therapy, sign language and Special education which led to improved confidence and self esteem in her.  The Special Teachers were very hardworking and motivated, they coordinated well with her class teacher and speech therapist. The  Speech Therapist and BRP CWSN  were able to help the child to speak and sign at phrase level and help her understand what others speak.
At present, the child is able to read and write, although her pronunciation is not very clear.  She has learnt the concept of size, colours, shapes, math tables from 1 to 12, and can follow simple words like go, come, give, thank you etc. She is learning and trying to pronounce a complete sentence. She actively participates in many cultural programmes, Sports and Rangoli Competition.  Despite her disability she is very good in her performance and every task given to her is completed by her.

Immanuel P.S.
Myself Immanuel.  Now I am studying in Class VI.  I had problems in speaking upto 5 years.  My parents took me to Autism Centre, in Cherthala BRC in Alappuzha District, Kerala.  There I got treatment for autism.  For 4 years upto  upto Class IV, I was subjected to occupational therapy, sensory integration and behavioural modification therapy.  The Resource Teachers in the Autism Centre under SSA helped me a lot.  Now I can speak well.  I can sing well too.  I have got prizes in School Kalotsavam.  All these achievements are because of the support given to me by the Resource teachers at the Autism Centre under Sarva Shiksha Abhiyan.

Shaureya
Shaureya's eyes has been replaced successfully from a dead donor at Post Graduate Institute of Medical Education and research at Chandigarh due to the continuous efforts being done by the Distt. I E Coordinator, DIET Shimla at Shamlaghat. The corrective surgery was conducted successfully by the eye specialist.  Parents and other family members are thankful to Sarva Shiksha Abhiyan for providing necessary help to their child.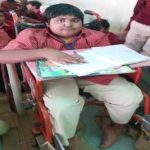 Manish Kumar
Manish Kumar,
S/o Sh. Hari Om,
Resident of Vill. Rathpur near Pinjore, Panchkula district.
I am a student of 9th class in GSSS Pinjore. I am 100% orthopaedically impaired and also suffering from muscular dystrophy by birth. My father is a labourer and it's very difficult to bear the expense of 4 people in our family. My primary education till 8th class was from GPS & GMS Rathpur. After middle school, I got admission in GSSS Pinjore with the efforts of special teacher of IED GSSS Pinjore. But due to my heavy body weight I felt much difficulty in attending the school because it was 2 kilometre from my home. But with the guidance of Principal (Dr. Anoop Singh) and efforts of special teachers of IED Pinjore, my parents agreed to send me to the school with the help of my peers. Since I got admission in school I was benefited with escort allowances, scholarship, annual medical assessments, aid and appliances, railways and bus concessions. Side by side my parents were also benefited with free parental counselling facilities provided by the department for awareness about the different trends in the field of disabilities. There is a very cooperative staff in my school and my peers are extremely helpful . All the teachers and my classmates take keen interest to involve me in every class activity. All subject teachers give special attention while teaching and are always ready to clear my concepts after the class. I am very glad to have this type of supportive staff and friends.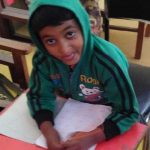 Bhawana
I am Bhawana of Dhani Peerwali tehsil –Hansi, district- HISAR (HARYANA). I live in joint family with my parents, siblings and grandparents. My father is self employed in the field of agriculture and my mother is a house maker.  At present I am six years of age. Since my birth my development  has been delayed due to the lack of oxygen during my birth that is delayed birth cry. Children like me need early intervention with some therapeutic exercises, so that they can be mainstreamed with the community. At present I study in GPS DHANI PEERWALI, where I learn special educational activities which improve my concentration, span of attention and class room sitting. Here the special educators work on my home bound program also. In this program they guide my parents to train me in self help skills. My family members encourage me to perform my daily activities in small and gradual steps independently.  Due to home bound program I am partially independent in my activities of daily living. Through the govt. school my proper diagnosis is done alternatively. On this basis I get scholarship, transport allowance and get chance to participate in many activities held at block level, district level and state level.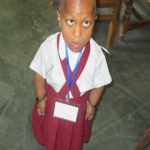 Nisha Paul
Nisha Paul was born in a poor family on 1st March 2007, at East Radhapur village of Jubarajnagar Block situated in Dharmanagar, North Tripura District. She is the elder daughter of her family. At the time of birth she was born through surgery and looked like a normal baby. But at the time of her 3 months of age, her mother noticed her feeding problem and went to the doctor. The doctor told that she has cleft palate and having large head due to some deformities.
Due to these initial hiccups, she was having some speech problem and as well as her motor development also got affected. She is looking like a Dwarf girl. The doctor told them that she is not curable. Her parents were not aware about her condition. Her mother had no confidence that she could go to school because of her locomotor problem and decide not to send her to school.
Fortunately, during 'Vidyalaya Chalo Abhiyan' one teacher of Radhapur S.B. School, IE personnel of SSA counselled her parents and requested them to send her to the school. At 7 years of age Nisha got enrolled at Radhapur S.B. School situated near her house. After enrolment in the school all the teachers and Students of the school helped her a lot to get adjusted in the normal course of study. Two trained teachers (disability field) took remedial classes for her. Resource Teachers also gave support to her periodically. Their peers in her class were also helpful to her and allowed her to play with them.
At present Nisha is academically competitive, socially very friendly, calm, cheerful and attentive girl. She tries to follow all the instructions in the classes. Her handwriting is also good. She can read and write sentences independently. Teachers help her in reading and writing. At home her social interaction is also good.
She has also learnt 1-100 and can write her name, father's name, school's name, in English and Bengali. She got 67% marks in last Annual Examination. She has participated in recitation in the cultural programmes of the schools.

Lobsang Choengey
Father's Name :-   Ketcheng
Mother's Name :-   Leki Zomba
Village :-  Paikhar
Shri. Lobsang Choengey got electrocuted when he was 8 years old and had his both hands amputated. Then he got admission in Manjushree Residential School. Since then his study has been going on in good stead. He stood 1st position in class VIII in the school in 2014-15. He is now pursuing his Secondary Education in Govt. Sec. School, Bomba after completing his elementary education from the Manjushree Residential School. In sec. school, he secured 3rd position in class IX in 2015-16  and now in 2016-17 he is reading in class X. He is very good in singing, drawing and sports too.