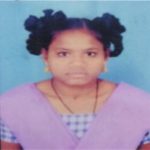 Pallala. Lakshmamma
SUCCEESS STORY OF PALLALA. LASHMAMMA
KGBV – MAREDUMILLI –   EASTGODAVARI
About : Pallala. Lakshmamma:
She is a State Level Participator in
Athletic , she was born on July 14th2003
in the Village of Chapa rai, Y.Ranavaram
(Mandal) , East Godavari District.

Family Background : She is the Daughter of Pallala. Kannam Reddy, he is a farmar, his wife Pallala. Somalamma, Agricultural Labour.
Achievements
1.  AP-C.M-CUP-District Level Sports Meet
She had participated AP-CM-CUP – District  level  Sports meet  she got 1st place in Javelin throw on 5.11.2018 in Kakinada,  DSA  Ground.
2. She had  participated  AP-C.M- CUP- State level  Sports Meet, she got 3rd place In Javelin throw   on  9.11.2018 at Layola Hlgh School  Vinukonda in Guntur District .
3. She got 1st ,2nd Places and participated Certificate in District, State and National Levels in 2017-18.
Message: Give respect to everyone .Never ignore anyone .Focus on your career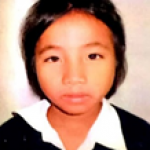 LUCY PANGGENG
Lucy Panggeng is from Mirem Village. She is the daughter of Lt. Bahadur Panggeng. Her mother is a farmer. Ms. Lucy have one elder brother and a sister (her twin sister who also studies in our school). Ms. Lucy is average in studies but she is very good in Sport. She has participated in state level Kho – Kho competition. She has also very good at dancing. She and her mother are very supportive. Her mother believes that our school KGBV MIREM will nurture her to have a successful life.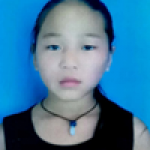 OSHI YORCHI
Oshi yorchi is a very self-discipline, Diligent, punctual and responsible student. She is very good at studies. She loves to participate in school literary competitions. She is good at dancing and drawing. she is the daughter of Mr. Tanyo Yorchi and Smty. Yari Yorchi. She lives in Kaying Village, Siang dist. Arunachal Pradesh. The rood condition of Siang not very good. There are potholes everywhere and during monsoon season, landslide and road bock is a common things. Including to this there is communication problem, there I no network. It takes her two days to reach Mirem.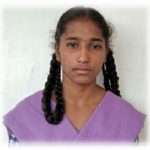 Lakshmi Satvika
Andhra Pradesh State Kasturba Gandhi Vidyalaya (KGBV) Students exhibited splendid performance in International General Knowledge Olympiad Examination (IGKO) which was conducted by Science Olympiad Foundation in September/October, 2017.
The (IGKO) was conducted in 1400 cities covering 30 countries. About 50 lakh Students from nearly 45,000 schools appeared for the exam.
Lakshmi Satvikaa Class IX Student of KGBV Atloor of Kadapa District bagged international level bronze medal and she got 3rd rank in IGKO conducted by SOF. At Zonal level.


Menaka Kaipeng
In the year 2006-07, during Vidyalaya Chalo Abhiyan Programme, some teachers identified Menaka Kaipeng as a never enrolled child from a remote village and got her admitted in the Kasturba Gandhi Balika Vidyalaya (KGBV) attached to Haripur High School under Ampinagar R. D Block.
Her father is a daily labourer and due to severe poverty it was very difficult for him to admit Menaka in a school and to continue her study. As a result, she was out of schooling system till her age of 13.
After admission in KGBV, it was spotted that she was unfamiliar with alphabets and numbers. With the help of Warden and other teachers she learnt alphabets, numbers etc. and gradually she improved.
In the year 2012 and 2014, Menaka successfully passed Madhyamik and H.S (+2) Stage Examination respectively. Her excellence and devotion towards studies is highly appreciable and also can be put forward as an inspiration for the other girls of KGBV in Tripura. Now, this year she is preparing for her final University Exam of 3 years degree course in Bachelor of Arts from Women's College, Agartala.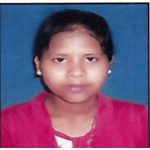 Jonali Nath
She was a student of Kasturba Gandhi Balika Vidalaya, Gobardhana which was established in 2011. Her father's name is Sashi Mohan Nath and her Mother's name Nirupama Nath and she lives in Saudor vitha of Baksa district. Her father is a small shopkeeper. She belongs to a very poor family and due to poverty she dropped out from school in Class VI.
She came to know about KGBV and the free educational facilities being provided and got enrolled. In the beginning, she was very shy and inattentive in school. But after two months, due to constant support of the KGBV teachers, she started showing interest in studies. She performed well in academic and co curricular activities. After passing class VIII from KGBV Gobardhana, she got admitted in class IX at Dakshin Bijni Adarsha Vidyapith HS School. She performed brilliantly in HSLC (class X) exam in 2016 securing 1st division with 85.3%. She was felicitated at a district level function for excelling in HSLC examination by the Sarva Shiksha Abhiyan Mission, Barpeta.
Now, she is studying at Bhattadev Academy (Pathsala). The institute has allowed for her education and hostel facility to be free for securing good percentage in HSLC.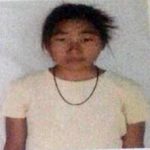 Yanlen Konyak
I am the eldest child in my family. I have two brothers and two sisters. As I am the eldest, I have to do all the household chores and look after my siblings before my studies. Therefore I do not have enough time for my studies. I was studying in 7th standard at GHSS Naginimora. There were not enough activities in school and I was unable to speak English properly also. I was an introvert and it was very difficult to communicate with people around me.
I got myself enrolled in KGBV hostel in Naginimora. The hostel is providing free lodging and free food. Apart from that I have learned to adjust with people around me and my English has also improved. I get privileges to conduct services in the hostel, to sing, give speech and pray during worship hours also. I also discovered some talents such as painting, writing and dancing. I have learned the importance of physical fitness through various types of sports that we play during sports week.
Through all these activities and constant support from my wardens, today I can proudly say that I am no more an introvert girl from my village but a self confident girl who can communicate with others confidently.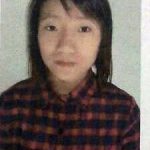 Chaiying Konyak
I have one sister and five brothers. Our parents didn't had much to spare for our education as we hardly managed food from our cultivation but despite all difficulties, my parents managed to send me to school.
I got my admission in KGBV Chen in the year 2010 when I was studying in  VIII in GHS Chen. Like any other child in the village, it was just a routine to go to school without much aim or objective. But as I started staying in KGBV hostel, I got many opportunities to learn. At home I would be involved with household works and in kitchen for most of the time and whenever I would get free time I would be with my friends. In the hostel we had a time schedule for everything- studying, playing, vocational training, work, etc.
Out of the many fond memories and experiences in KGBV Chen, I would like to share a few. Most of the girls in the villages are naturally shy and under confident and I was not an exception. I was worse in many ways. However, we were given opportunities in the hostel to participate in many activities and we were made to participate in debates, extempore speeches, singing etc. All these have helped shape and mould me. Before KGBV, I did not have the confidence to stand up in front of a crowd. Now I have the confidence and ahve even represented my native place, Chen HQ, in the recent area student's meet in a debate competition.
Another important aspect was sports in KGBV. I wanted to play but was shy and also did not get many opportunities but staying in the hostel boosted my confidence and I have represented our village students' union, out school and also our area students' union at the district level in volleyball.
Besides all other things, priority was given to studying. We had study hours in the mornings and evenings and apart from that we were also given career guidance and counselling. Being at home in the village, we did not have time to study as most of the time we were occupied with household works like fetching water, collecting firewood, cleaning, washing and helping in the  kitchen. When we had some free time, it was spent playing with friends. Being in the hostel we were given time to study with teachers and wardens to guide us. With the improvement in my academic results, my parents emphasized on staying in the hostel because with the kind of the environment we were brought up with, it is very difficult to clear board exams. Before joining the hostel, I studied because I was compelled to, but after joining, I was studying because I wanted to. I passed my matriculation exam from Nagaland State Board of Education in 2013 and to pursue my studies further, I left the hostel the same year. A big share of the credit for my success goes to my stay in KGBV hostel Chen.
After passing my Class X, I did my higher secondary from GHSS Dimapur and at present I am pursuing my graduation at Pranap Ananda Women's College, Dimapur, Nagaland. I am in my second semester of BA Honors (History). Had it not been for KGBV Chen, I would have been just a regular girl in the village doing household chores. I wish other underprivileged girls would also get the same opportunities and benefits of KGBV hostels like me and I hope that KGBV hotels will continue to shape and mould many hundreds and thousands of girls.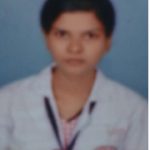 Sarita
Miss Sarita was a student of Kasturba Gandhi Balika Vidyalaya, Pahariya, District Janjgir. She was admitted in class 6th in the year 2006-07. She belongs to very poor family. She studied in KGBV with enthusiasm in guidance and support of warden and teaching staff. She was a very intelligent student. She was selected in Medical College SIMS Bilaspur, Chhattisgarh and has completed M.B.B.S. degree.
Now she is preparing herself for Public Service Examination. She is a role model for all the students studying in KGBV.
She says "After getting admission in Kasturba Gandhi Balika Vidyalaya my life has changed. I came to know what the value of education is. My teachers and parents have supported me a lot and as a result I have become a doctor. Thanks KGBV."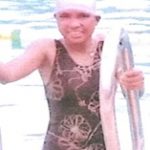 Priti Paikra
Miss Priti Paikra was a student of Kasturba Gandhi Balika Vidyalaya, Sarganva, District Surguja. She belongs to very poor family. She is a very good swimmer. She has participated in various swimming competition at district, state and National level. She Participated in Junior National Swimming completion in 2014 held at Bhopal. She lead State team in 41th National School Swimming completion. She won the gold medal and silver medal in 400 mtr,  800 mtr and 1500 mtr free style swimming.
She says " I learned a lot in KGBV. Without support of my teachers it was not possible to become a good swimmer. Now I want to be national swimmer and would like to win a medal for India in Olympic game".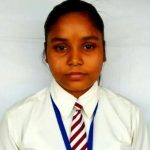 Pushpa Kumari
Pushpa Kumari, a IX student of Kasturba Gandhi Balika Vidyalay, Bundu, District – Ranchi, has prepared Bal-Amrit (Baby food) that costs only Rs. 58/- per KG. It was the center of attraction at the state level 43rd Jawaharlal Nehru Science, Mathematics and Environment exhibition which commenced on 10th February, 2016. The baby food is made with 15 easily available ingredients like wheat, among daal, ground nuts, soya beans, jiggery, basil leaves, mint leaves, turmeric and other items.
Pushpa Kumari is from village- Vichahatu, Bundu, District- Ranchi. After death of her father Shri Pati Mahto she left her studies in class V due to poor economic condition of family. In the year 2012- 13 she got admitted in Kasturba Gandhi Balika Vidyalaya in class VI.
According to Pushpa Kumari, baby food that is available in market are high in price, and it is unaffordable by many people. This was the reason that with guidance of her teacher, she came up with an idea of preparing low cost nutritious baby food. Nutritious value of all the ingredients of baby food have been calculated and accordingly mixed in appropriate portions.
Post this, she was selected to participate in Exchange programme of Science and Technology Agency SUKRA, Japan which was held on May, 2016.
The Sample of the baby food has been sent to the Ministry of AYUSH to get a copyright.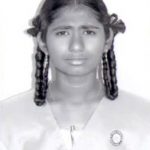 S. Razia Begum
S. Razia Begum is the youngest of four children of her parents Nassin Banu and Khader moddin. Her parents are coolies. She used to go to coolie support her studies. Inspired by the Campaign programme conducted by the
teaching staff of KGBV Kallur she joined in the school in 7th class. With the encouragement of the staff of the KGBV Kallur, she stood first in studies and in games.
She has won gold medal in the state level running race for the first place. She has secured 7.5 points in SSC examinations 2015. The Special Officer and CRTs encouraged her to write Polytechnic and APRJC entrance  examinations. She was selected in APRJC and is studying CEC Junior Inter.
As intermediate student also she is participating in sports competitions. Her role models are Sania Mirza and Saina Nehwal. She wants to become an officer in Army and to do service.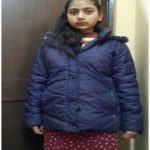 Bandna Kumari
Bandna Kumari was a drop-out due to the poverty of the family. She had to help her poor parents in small household chores and the parents also preferred her for help. After counseling of the parents and the child, the girl was enrolled in KGBV where she is doing well in studies. Quite inquisitive and full of energy, keeps on asking questions and working on them is her pass time. It's a real story where after breaking the patriarchal notions of holding back the girl child for the small domestic help, and preferring male child to continue studies, the parents agreed to enroll this girl in KGBV. At present the girl is one of the brightest girl and chasing her dreams to become a doctor.  She topped in class 6th and 7th. She is good in co-curricular activities and participated in school level events.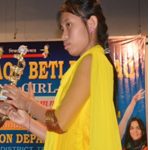 Sona Chakma
Smt. Sona Chakma, daughter of Sri. Subahu Chakma & Smt. Subarika Chakma belonged to a remote village called Debendra Para, P.O. – Ailmara, P.S. – Karbook, Gomati Tripura. She was admitted in KGBV in 2015 in class VIII. The actual distance of her residence from any S.B school is more than 25 Km. Then she took admission in KGBV Hostel attached to Paticharri High School.
The total members of her family are 07 (seven). In spite of belonging to a poor family background & father being a daily labour, she never segregated herself from her studies. She secured a good position in class VIII with 99.5% of marks. For her excellence percentage of marks in class VIII, she got "Nandini Sanman Award'' honoring girls' power under Education Department, Gomati District, Tripura on 01/03/2016. Now at present she is successfully continuing her studying at Santirbazar Girls H/S School in class IX.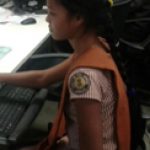 Ranjana Sadubhai Savra
Ranjana Sadubhai Savra, age 18 years born in Dolara Jambipada, (Amboli). Her mother's name is. Smt. Maynu Savra and father's name is Sadubhai Savra. She has three brothers. She was identified through house-hold survey and it came to know that she was drop-out since 2nd standard. Girls Education Coordinator visited her home and gave information regarding Kasturba Gandhi Balika Vidyalaya residential school. Girl Education coordinator gave information about KGBV residential school facilities like studying, lodging, boarding, study materials, uniforms etc are provided free of cost.  She was enrolled directly in age appropriate class 6th on 26/7/2010 and she got special training at par with other girls.
She has grown extremely well academically and has also started to participate in all the activities of KGBV. She was a proud student of Khanvel KGBV and passed her 10 class with First class. She used to participate in all the activities of KGBV. Further, after completing class 10th, she got admission in Marathi Medium Intermediate College in D&NH. She also got chance to represent D&NH through Bal Bhavan at Delhi for National Children's Assembly and Integration Camp. She is also a student of National Cadet Corp (NCC) and participates in various camps conducted by NCC.
She feels that her Teachers, Girls Education Coordinator had encouraged & motivated her to work hard. She is very thankful to the concerned staff. If KGBV was not there, she would have stopped her studies in 2nd standard itself as she found studying to be disinteresting. After joining KGBV she understood her lesson and was given extra care and coaching by the teachers.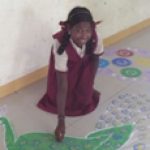 Ujwala Laksi Masiya
Ujwala Laksi Masiya, age 12 years born in Sindoni Tornchimal, (Mandoni). Her mother's name is Smt. Sakhli Laksi Masiya and father's name is Laksi Sone Masiya. She has two brothers and three sisters. She is youngest of all.  She was identified through house-hold survey and it was come to know that she was drop-out from 5th standard. She studied till std. 5th in Primary School Marathi medium Tornichimal and later she had to be enrolled in Primary Marathi medium Sindoni Masiyapada for std 6th but she dropped-out because her parents financial condition was not so good and even they were illiterate.  Ujwala stayed at home for household work and also looked after their domestic animals.
Girls Education Coordinator visited her and gave information regarding Kasturba Gandhi Balika Vidyalaya residential school. Girl coordinator guided her that in KGBV residential school all the facilities like studying, lodging, boarding, study materials, uniforms etc are provided free of cost. And thus through special training she was enrolled in class-6th dated 1/7/2014. At earlier stage she was not able to cope up with the hostel life but slowly she understood the way of living.
Next year i.e std 7th, academically she grew tremendously and also started to participate in all the activities of KGBV. Seeing her growth she was nominated as monitor of the class. At present she is studying in class 8th Marathi Medium, KGBV. She is one of the talented girl in KGBV school. She takes part in all sports activity and other co-curriculum activities. She has a keen interest in dancing and singing. Now Ujwala is a confident girl who loves her school, studies and striving hard to pass her 8th class with distinction.  She feels that Teachers, Girls Education Coordinator had encouraged, motivated her to work hard.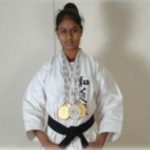 Nilam Dashrathbhai Rathva
Nilam comes from a very poor family living in the most backward area in Chota Udepur district, her parents work as a laborer in farm to fulfill her family needs. At the time of admission in Pochamba KGBV of  District Chota Udepur in 2011, she was shy and conservative in nature. She is brilliant students as well as had multiple skills but her skills never came out.
To make girls more independent and fearless all KGBV schools organize in-house karate training with trained and experienced trainers. This training helps girls to strengthen their self-defense. Her karate training started from August 2012. At that time she was studying in class 6. She trained herself very hard and it resulted in her winning and she received two gold medal in national tournament of Kata and Kumite in 2012. Also, in 2013 she won one gold medal and one silver medal in another national tournament.
But one of the biggest and important achievement of her life is that she received Instructor license and 1st DAN Black-belt certificate from WADO-RYU KARATE DO FEDERATION OF INDIA (WKFI), which will help her to be employed as a coach in any training academy.
In 2014-15, she got second rank in national tournament of Archery. In addition to this,  she is leading girl in Drawing competition, Mehandi competition as well as Music competition. Presently, she is studying in Std. 10 in block Umarpada, KGBV Bilvan, District Surat.
Nilam is a great example for every girl child in India. In an interview she said that 'Her dream is to become PSI in her career'.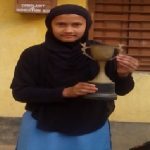 Roshni Khatun
Roshni Khatun is a member of very needy and poor family. Her uncle visited the H.M of school and presented the life history of the child. She was granted admission in class-V  at this K.G.B.V model-III hostel.
The girl is also pleased to get the hostel facility. She started to use the hostel library daily. So her result are gradually increased. Kasturba Gandhi Balika Vidyalaya gave an opportunity in  her life to continue her studies.
At 2013 she was admitted in class V and started to stay at this K.G.B.V model-III hostel. From that time her academics and grades have increased gradually .  Every year her results have improved in every subject and now she is very confident to finish her student carrier successfully.
Beside studying, she is learning singing and also participates in varieties of social and cultural program of school and hostel. She has succeed in different sports as long jump, run etc and also in Cultural Program such as recitation and songs etc.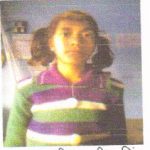 रजनी कुमारी
मेरा नाम रजनी कुमारी है । मैं कक्षा छ: की छात्रा हूँ । मेरे विद्यालय का नाम राजकीय उच्च प्रथमिक विद्यालय सितारगंज है। मैं कस्तूरबा गाँधी आवासीय बालिका विद्यालय के छात्रावास में रहती हूँ।  बहुत छोटी थी जब मेरे माता व पिता की मृत्यु हो गयी और हम भाई बहन सब अकेले रह गए। माता पिता की मृत्यु होने के बाद हमारे घर में बहुत सारी आर्थिक समस्याएं आ गई। जिनके कारण मेरी छ: बहने पढाई नहीं कर पाई और एक बहन 8 पास करके घर में बैठ गई और मेरी दो बहनों की शादी मेरे पिता जी ने कर दी थी। पिता जी की मृत्यु के बाद मेरी सबसे बड़ी वाली बहन ने मजदूरी करके हम छोटे भाई बहनों को पढाया। एक मेरा छोटा भाई है सोनू और एक बडा भाई कमल, जिसको सबसे ज्यादा मेरी बड़ी बहन ने मजदूरी कर कर दिन रात मेहनत करके उसे पढाया। धीरे धीरे मेरे बड़े भाई ने 12 वीं कक्षा पास कर ली। वह और आगे पढना चाहते थे लेकिन घर में परेशानी होने के कारण वे आगे नहीं पढ़ सकते थे। तब तक मैंने अपने गाँव के विद्यालय में ५ वीं की कक्षा पास कर ली और घर बैठ गई।
एक दिन मेरे भाई को मेरी टीचर ने विद्यालय में बुलाया और पूछा तुम्हारी बहन रजनी पढ़ रही है। तो मेरे भाई ने कहा की नहीं घर में परेशानी है। हम ऐसे में उसे कैसे पढ़ा सकते हैं। तभी मेरी टीचर ने बताया की सितारगंज में बालिकाओं के लिए विद्यालय खुला है, जो बालिका पढाई से वंचित होकर घर बैठ गई हैं उन्हें वहां पर प्रवेश दिया जाता है। उस विद्यालय का नाम कस्तूरबा गाँधी आवासीय बालिका विद्यालय है। वहां पर सभी चीज़ों की सुविधाएं हैं। वहां पर मुफ्त में पढाई दी जाती है ।
घर में आकर भाई ने मुझे ये बात बताई और में भी बहुत खुश हुई, की हाँ अब में पढ़ सकती हूँ । फिर मेरे भाई ने कस्तूरबा की वार्डन से बात की और दाखिला वहाँ पर करा दिया। आज में बहुत खुश हूँ, बहुत ज्यादा! अब में बहित खुश हूँ की में पढ़ सकती हूँ और अपना सपना पूरा कर सकती हूँ। छात्रावास की एक प्रधानाध्यापिका जी हैं, जिनका नाम श्रींमती ललिता कोहली है। वह बहुत अच्छी हैं। हमारी मैडम श्रीमती ललिता कोहली सबको बहुत प्यार करती हैं। अपने बच्चों से ज्यादा हमें प्यार देती हैं। ज्यादा से ज्यादा समय अपना हमारे साथ बिताती हैं और हमें अच्छी अच्छी बातें बताती हैं । मुझे वहां जाकर ऐसा लगने लगा की मुझे मेरी मैडम श्रीमती ललिता कोहली जी के कारण वह अवसर मिला है, की मैं अब अपनी इच्छा पूरी कर सकती हूँ। जो चाहूँ बन सकती हूँ। इस विद्यालय में सभी चीज़ों की सुविधाएं हैं जैसे – खाने की सुविधा, पढाई की सुविधा, अपने बचाव के लिए कराटे की सुविधा, सोने व रहने की सुबिधा, इत्यादि सुविधाएं उपलब्ध हैं।
यहाँ पर हमें बहुत सी चीज़ें सिखाई जाती हैं जैसे कराटे, एन0सी0सी0, स्काउट गाइड, डांस, गीत, कंप्यूटर, सिलाई, बुनाई, क्राफ्ट, म्यूजिक पैरट, डॉल, गमले आदि चीज़ें सिखाई जाती हैं। आज मैं बहुत खुश हूँ, की इतनी सुविधाएं हमारे लिए इस कस्तूरबा गाँधी में हैं और इतने कुछ सीखने के लिए हमें इस कस्तूरबा गाँधी से मिल रहा है।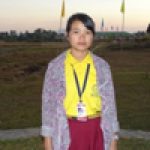 Wairakpam Princy Devi
Wairakpam Princy Devi was 12 (Twelve) when she was enrolled in KGBV, Moirang and is the eldest child of Wairakpam Hemsonsingh and Wairakpam Sheela Devi, of Tronglaobi Makha Leikai, a village in Bishnupur District. Her parents are agricultural workers and in the off season, they support their family by resorting to odd jobs. With the meager income, Princy's parents were not in the position to send her to school.
Princy  a child with a dream to become an IPS officer, was not in a position to persuade her parents to send her to school, knowing her parents income. Her dream was realized when she got admitted to the Kasturba Gandhi Balika Vidyalaya, Thamnapokpi Moirang, which was established under the Sarva Shiksha Abhiyan under the MHRD, Government of India. The KGBV, Thamnapokpi Moirang, which is situated amidst the scenic Loktak Lake and the Thangjing mountain range, populated mostly by schedule Tribes and the minorities, is an ideal educational setting grooming young and high spirited children specially belonging to deprived and backward classes .
She was enrolled in KGBV at class 6 (six) in the year 2014, a weak, both physically and mentally; a shy, timid and introvert child. Gradually, her dreams began getting into shape through continous efforts of the KGBV fraternity, the district and the state level officers associated with implementation of Sarva Siksha Abhiyan in the state.
The KGBV fraternity also encouraged Princy and her friends to pursue several extra-curricular activities in their leisure time. The kitchen garden initiatives led by Princy is a success story which is now replicated in other KGBVs and Residential Schools.
The contribution and the effort of the KGBV is evident with the rise of the quite and shy girl, Wairakpam Princy Devi, when she topped the 8th Standard of KGBV Thamnapokpi Moirang just after three years in the KGBV whereas she was a below average student when she get into the KGBV system. When she graduated the class 8 from KGBV Thamnapokpi Moirang, she emerged as a sound, bold and a confident girl ready to take head on into secondary stage of education.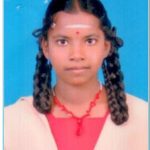 A. Jothika
My name is A. Jothika and  my native place is Nagamangalam.  My father passed away in  an  accident. There  are  five  girl  children  in  my  family including me.  After my father's demise,  there was no other income source to meet the family expenses.  The  poverty ridden state  of my family forced me to give up my studies and I started to work as labourer to earn for our livelihood.
I came  to  know  about  Kasturba  Gandhi  Balika  Vidyalaya (KGBV),  a  residential  school  functioning  at  Ariyalur  block  from  one  of   my  relatives and I  joined  std  VIII  in 2012. The special training given by the teachers in KGBV helped me to build my talents and to continue my studies further.  I got through my  VIII std examination successfully.
I got through  Xth Public Examination in first class.  At present, I am studying  in XI std in GHSS – Vadugarpettai. I believe that the education, training and motivation I received at KGBV has made me reach this height.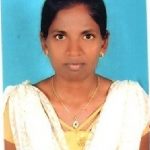 L.Kamatchi
I am Kamatchi, belonging to ST community and hailed from a very poor family. Due to my family condition, I discontinued my studies at 4th standard and was pushed to grazing goats. BRTEs and KGBV teachers identified me during their survey and I joined the KGBV School in 2005 at Sankarapuram. Many facilities are being provided in KGBV Schools like Uniforms, Text Books, Cosmetics, Stationary and free Hostel. I was very pleased to continue my studies in KGBV school. Teachers encouraged  me to go for further studies. I scored 425 marks out of 500 (i.e. 85%) in 10th Std and  1008/1200(i.e. 84%) in 12th Std. Then I joined Civil Engineering in Anna University  Engineering College at Thindivanam.
Today I have achieved my dream to become an  Engineer. After completing my course,  I underwent placement training at Polytechnic College in Sankarapuram. After that,  I am working in a Private company at Chennai and also preparing for the Tamilnadu Public Service Commission Group Exams. I hope to pass the Group I Examination.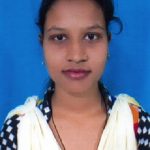 Rejina Parbin
Father's Name: Abul Hussain, Mother's Name: Nurjahan Begum, Village: Chakda, PO: Dhakua, Dist:Barpeta, Assam
Rejina Khatun was born and brought up in a very poor family. Though she belongs to a poor family she was a bright girl. But her parents did not understand the value of education and did not allow her to continue her studies. They forcibly stopped her studies and engaged her as a housemaid. In this way she discontinued her studies.
In the mean time she came in contact with the authority of KGBV Mandia. A team was sent to her parents and they were pleaded to send her to this institution to pursue her further studies. But they did not agree as she became one of their earning source. After continuous efforts made by the authority her parents finally agreed to send her to this institute and thus she resumed her studies. Under the careful guidance of the teacher she improved herself day by day. Along with her studies she could perform well in other co-scholastic activities. She was a very good athlete. She was a good debater as well as good artist. She was also good in cutting and knitting and flower making.
She had been studying here for three years. She completed her education here with flying colours and got admitted at Dhakua High Madrassa. She appeared in HSLC final examination in 2015 and got star mark securing letter marks in five subjects. At present she is reading in H.S 2nd year in science Stream in Barpeta Govt. HS School.